This is how you prepare for a job interview
🎓 You've completed your studies, picked up your degree, and are all set to start your grown-up (working) life! You explore a bit, apply to a couple of jobs, and then…it's time for the job interview. 💬 During this interview, you and a potential employer will meet for the first time. That's quite a big deal! How do you properly prepare yourself? At Solid Professionals, we coach starters, just like you, and help them prepare for their interviews. We've compiled a list of his best tips and tricks.
1. Delve into the company (and really take your time)
It might be a cliché, but preparation truly is half the battle. You'll immediately make a great impression if you know what the company does and stands for. Study the website, look up the annual report, memorise the vacancy you're applying to and scour all social media channels. Research the following things for example:
The tasks associated with this position;

The company's mission and vision;

The company culture;

What products and services they provide;

The current trends in the field.
Take a few days to do this. This way, you can process the information slowly, and you'll be well-prepared by the time your interview comes around.
Extra tip: research whether the organisation has been in the news lately—Google the company's name and filter by 'News' to view the most current articles.
2. Prepare your questions
Take notes during your research and write down substantive questions to ask during your interview. You might want to know more about the atmosphere in the workplace, the training opportunities, or a typical workday. Don't forget to ask questions about practical matters, such as possibilities for working from home, flexible working hours, or simply about the interviewing process itself. 
Write down at least five questions and take them to the interview, along with your notes. It's perfectly fine to peek at your notes during the interview, making you appear professional and structured. It shows that you have invested time in getting to know the employer. Need some inspiration? Check out our list of 27 great questions to ask during an interview.
3. 

Know your interviewer
Understanding who is in front of you will help you during your interview. That's why you shouldn't hesitate to check LinkedIn. Go through the interviewer's cv, and find out what position(s) they have held inside and outside the company. Do you spot any similarities with yourself? Good, this creates a connection. Use this shared knowledge during your interview to impress the person in front of you (even) more.
4. Know your strengths and give examples
What sets you apart from others? What do you excel at? What are your hard and soft skills? Write down your strengths and provide examples to go along with them. A way to do this is the STARR method. Thanks to this method, the interviewer will be able to understand how you apply your competencies in practical scenarios, and what this results in. This way, instead of only mentioning what you're good at, you're also proving it.
This is how you apply the STARR method in job interviews.
Golden tip: analyse the vacancy thoroughly to discover how your strengths match the job profile. Based on this, you can set up your examples. Make sure to apply the STARR method here as well.
5. Address your weaknesses too
Let's be honest: no one solely possesses strengths. That includes you. A skilled interviewer asks questions about your weaknesses too. And a good candidate is prepared for them! So, be aware of your weaknesses. Think of things you can improve before the interview, and write them down. Provide examples in this case as well, that show how you are working on these matters. This way, you indicate that you are eager to learn and dedicated to personal growth.
6. 

Motivation and reasoning
An organisation will always be curious about what attracted you to their company and the position. So, make sure to include this in your preparation: why do you think this company is a good fit for you, as opposed to others? What appeals to you about this position and why? What competencies of yours fit this role perfectly? In other words: why should they hire you? Support your answer with evidence using your knowledge and experience. In addition, showcase your affinity for the field and the company.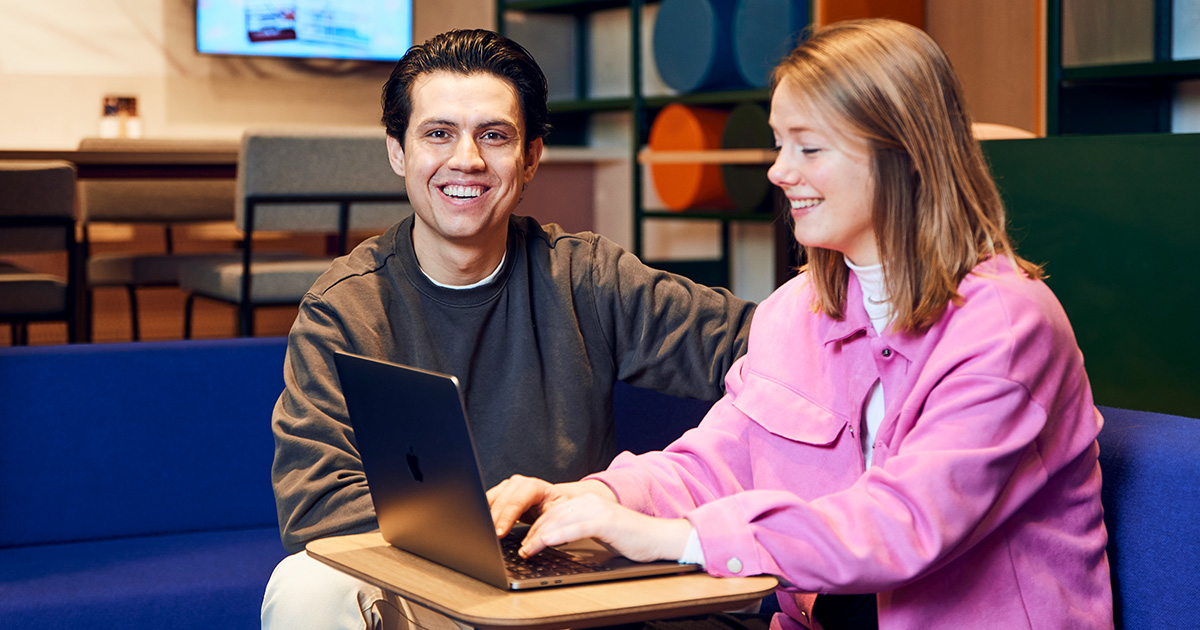 7. N

eat attire that you feel comfortable in
No matter what type of company you are interviewing with, a well-groomed appearance is important. Your outfit can make all the difference because it communicates something about you. That's why you should try to determine what the dress code is at this specific organisation. For example, look up photos on social media channels or the website. While the financial sector is often associated with a suit and tie still being the norm, this isn't the case anymore. More and more companies are opting for a business casual dress code.
Furthermore, it's important that you wear something that makes you feel comfortable. This will help you feel more relaxed and confident. Wear something that fits you well, neither too tight nor too loose, and wear comfortable – clean – shoes.
8. 

Check the route and leave on time
Nothing comes across as more careless than being late. This immediately puts you at a disadvantage. So, check the address and directions in advance and leave with plenty of time to spare. Always take possible traffic jams or public transport delays into account. This way, you don't have to rush, and you will start the interview in a relaxed manner. Are you a little early? Find a nearby café or a sunny spot to go over your preparations one more time.
9. 

For online interviews: make sure your environment is quiet
It's becoming increasingly common for job interviews to be online, especially the first one in the interviewing process. If this is the case, ensure a clean background and a calm setting. Sit in a private room that other people can't enter or exit and – very important – where you have a reliable internet connection! Test the connection beforehand, as well as the audio and your camera, to make sure you come across well. Sitting near a window for good lighting and clear visibility is also a good idea.

Pro-tip: it's best to have (day)light coming from the front so it illuminates your face. With light coming from behind, others will only see your silhouette. Are you unable to achieve this? Turn on an additional lamp and consider (partially) closing the curtains.
10. Be yourself during a job interview
You've prepared all there is to prepare, and it's time for your interview. Exciting! So, how can you ensure everything goes smoothly during the conversation? A practical tip: offer the person across from you a friendly smile and establish natural eye contact. However, the most crucial advice for a job interview is to truly be yourself. Be honest and sincere. This benefits the organisation and yourself, as the goal is to find a strong and lasting match. Don't allow yourself to be dazzled by the potential of a job. Maintain a critical perspective regarding the vacancy and the company, so you can be sure the position suits you. 

Solid Professionals is here to help you
At Solid Professionals, we match you with the greatest clients in the financial sector! Our recruiters will find you a dream job in Finance, Risk, Data, or IT and help you with interview preparations. Check out our vacancies for further details.
Discover our vacancies