Consultant Robbert Woldring about his training grounds
A year and a half ago, consultant Robbert Woldring graduated from Tilburg University with a Master's in Finance. He has been working for Solid Professionals since the beginning of 2022. "At Solid Professionals, you learn about many aspects of the profession at a rapid pace, which means that the career opportunities are enormous."
Connection with consultancy
How did you come to work for Solid Professionals? Robbert: "I was approached via LinkedIn. Initially, Solid Professionals had reached out regarding a traineeship, but I wasn't too keen on that. But then I did feel drawn towards the consultancy program and went for an interview. Glad I did because that choice turned out to be a good one for me: I really enjoy project-based work. Especially the variety and responsibility that comes with it."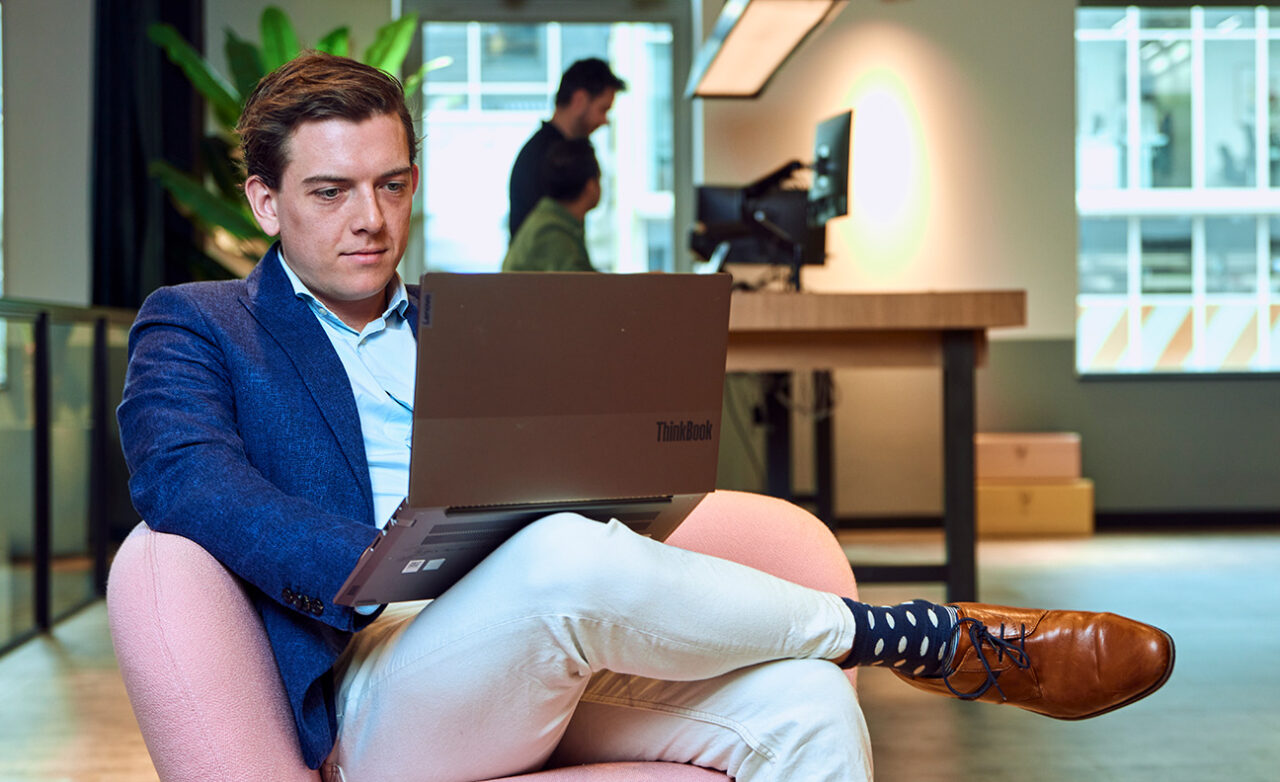 Work environment
Why did you choose a relatively small company like Solid Professionals to start at? "I wanted to transition from studying to a full-time job in an environment that, apart from work, also brings along a little fun. That is one of the main reasons I chose Solid Professionals at this stage of my life and didn't go for a large corporate."
And it's paying off. Robbert: "For example, I was part of a Suspense Accounts Taskforce project within the CFO domain for ABN AMRO Asset Based Finance. During this, I was responsible for performance analyses but also took on part of the project coordination. Right now, I'm working for a small pension provider, where I help onboard new clients. Lately, they have successfully brought in new customers, who quickly supplied them with a lot of new data. All new data must be implemented properly—quite the challenge, as it concerns people's pensions. You don't want to pay customers the wrong amount or not pay them at all!
Keeping everyone happy
"What have I learned so far? Here's an example: you must deal with many stakeholders in project coordination. This means keeping many people informed but also keeping them satisfied and communicating clearly about this. They have expectations, and obviously, you want to help them reach their goals. However, you can't always promise them the world because you often don't have the resources to do so. So you learn to deal with those kinds of complex situations with a firm hand."
"You also prepare workshops and presentations in a professional and international setting. This means communicating in multiple languages. The main language is always English, but when a German or French person speaks English… Let's just say, it isn't always as clear as you'd hope.
This can create quite the language barrier, which in turn can create quite the challenge."
"Solid Professionals offers me super friendly colleagues, partners to brainstorm with, relevant training, and professional expertise"
Learning from other people's skills
"Solid Professionals offers a lot of fun, and we all get along well. Most colleagues also meet up outside of office hours, which is quite telling of the relationship we have. We can also have fun sparring with each other and discussing our assignments: What issues are you running into, and how can you solve them? The group of consultants isn't that big, which means you can have a lot of impact."

"We also have several colleagues who all have specific skills, which we can learn from. For example, an account manager can teach me a lot about how to win certain assignments. The same applies to talent managers: How do you supervise the personal development of talent? And that's what Solid Professionals offers me.
From boring to challenging
"When you get a specific assignment as a consultant here at Solid Professionals, you usually start with scoping out the client's problem. During this process, you usually find out that there are many more hidden, underlying issues at hand. The description of a client's problem can be a little boring at times, so it's up to you to dissect it; "What does the client really need?"
"It's a pretty cool challenge because it allows you to quickly work your way up to positions at banks that normally would need about five to ten years of work experience. I've been working at Solid Professionals for almost a year now, and I've regularly been in positions like that – allowing me to take nice, big and fast steps in my career."
"There are many possibilities for constant growth - something that other employers might only be able to offer you after 5 or 10 years of service."
Pros and cons
"One of the advantages of working at Solid Professionals is that it is exceptionally fun and challenging! Since we're a small and young organisation, you'll get plenty of responsibilities early on, giving you many career growth opportunities. The disadvantage is that, compared to a large corporate, you have relatively few people with a lot of experience to learn from. But together, as a team, we can always figure it out."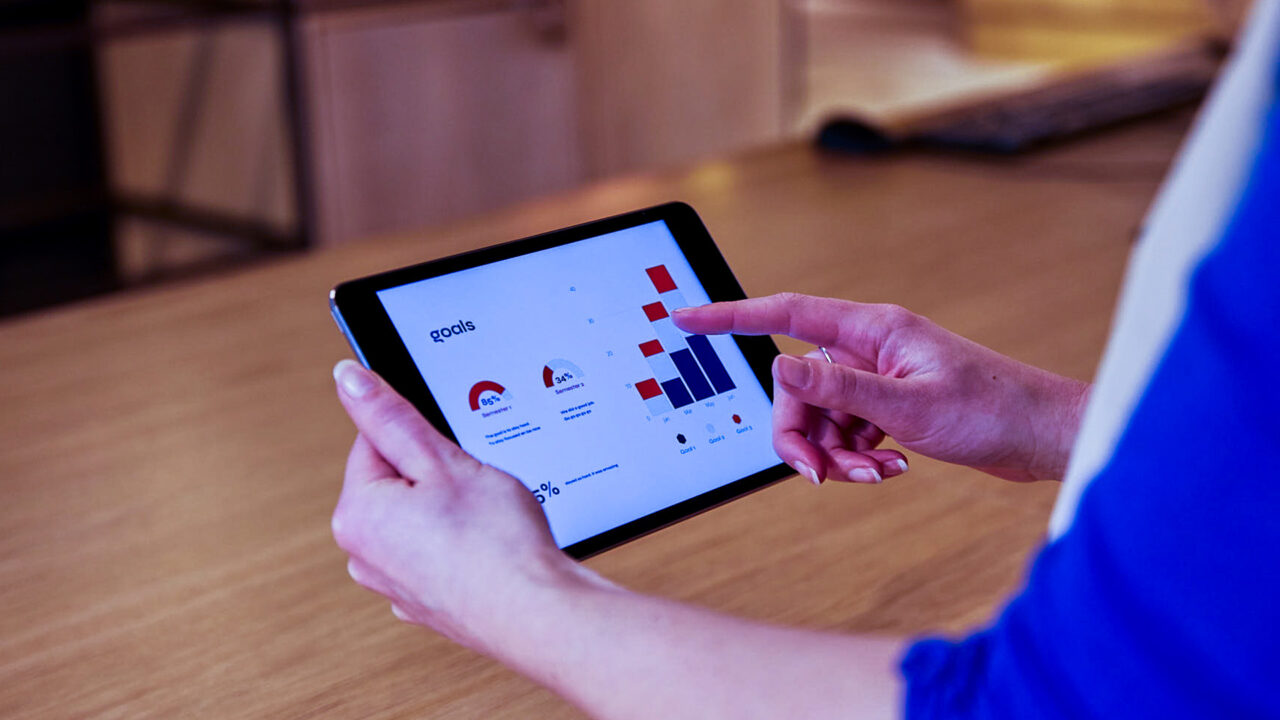 Keep on learning and studying
"In the meantime, I've participated in numerous training opportunities via Solid Professionals. As a consultancy trainee, you follow the same programs as young professionals—for example, MBTI training, mental resilience courses, stakeholder management lessons, and so forth. You also have the opportunity to follow introductory lessons in, for example, Power BI, SQL, Excel and Excel VBA. We also receive valuable personal guidance in the shape of a buddy and a performance manager."
"I've also participated in Green Belt training. This course allows you to not only be successful during an assignment, but also allows you to start working on the assignment at a higher level. A Green Belt shows the customer that you know a thing or two about process optimisation. It strengthens your CV, making you more 'sellable' and enabling you to carry out challenging assignments quickly."
'I would like to start my own business in the future, but at this stage of my life and career, I'm perfectly at home at Solid Professionals'
Skill set
"I would like to learn how to do my own sales by further developing my acquisition, networking and recruitment skills. You know, I see the financial sector as an extremely complex environment with a lot going on. The sector is under strict supervision, and you must deal with many laws and regulations.
It's a learning experience in which I can quickly gain a lot of experience and develop a wide set of skills. I would like to start my own business in the future, but at this stage of my life and career, I'm perfectly at home at Solid Professionals."
Tips and tricks!
Robbert: "My advice to future consultants is: Try to have a sharp focus on what is going on in your surroundings, don't go for anything less than perfection, and adapt to ever-changing circumstances, don't be afraid for lack of routine, and don't accept any old yes – not from a client or your boss – and keep on looking for the underlying issues.
Interested?
Check out our junior consultant vacancy. Rather have a chat with one of our recruiters to discover what suits you? Don't hesitate to reach out to us!
Check the vacancy