Getting started in finance? These are the skills to have
During the past years, finance has become more and more data-driven. Something that hasn't gone unnoticed by Sabine, the Director here at Solid Professionals. She can see that this development is also driving a change in the skill sets required for professionals in finance. For example, nowadays, you need to be able to handle data and many different IT systems. Want to know exactly which skill sets are becoming increasingly more important and what this entails for you as a starter? Well, read on, and you'll find insider tips on how to prepare for a career in finance in ever-changing times.
Data, tech, and finance
Data and technology offer financial organisations tons of possibilities. 'Machine learning and AI can efficiently predict complex financial risks and outcomes with incredible accuracy,' says Sabine. 'Companies can definitely benefit from that, which is why finance is becoming increasingly data and IT driven.' 
Understand the numbers, understand the systems
'Because data has become increasingly more important over the years, a finance employee can't get away with solely having accountancy skills. In 2023 you've got to be able to work with data and IT systems, as these systems process everything nowadays. That's why financial organisations are mostly looking for starters who have some type of experience with IT. In fact, they are actually looking for IT people with experience in finance,' says Sabine. 'The demand for this relatively new profile is growing exponentially amongst our customers.'
The trend of digitisation and automation in the sector does not mean that you no longer need any accounting knowledge. 'Numbers are, and will remain, the profession's core,' Sabine continues. 'This is proven by the fact that errors can still occur in systems. As a finance controller or accountant, you must understand the numbers and recognise errors. And if something goes wrong, you have to be able to find out where the problem is so that you can prevent it from happening again.'
This leads us to another incredibly important skill within finance; finding and correcting errors in the system. Do you have both financial and technical knowledge in-house? Then you are the ideal candidate for companies in the financial sector!
The challenge: legacy systems
'A lot of banks work with pretty old IT systems, also known as 'legacy' systems,' Sabine explains. 'It's incredibly expensive and complex for a bank to switch systems, resulting in the continued use of legacy systems that you might not have been taught about during your studies. The challenge lies in developing these (often outdated) systems, adding functionalities, amending them, or connecting them. This makes the IT landscape quite complex and, in turn, makes tracing an error or source data quite complicated.'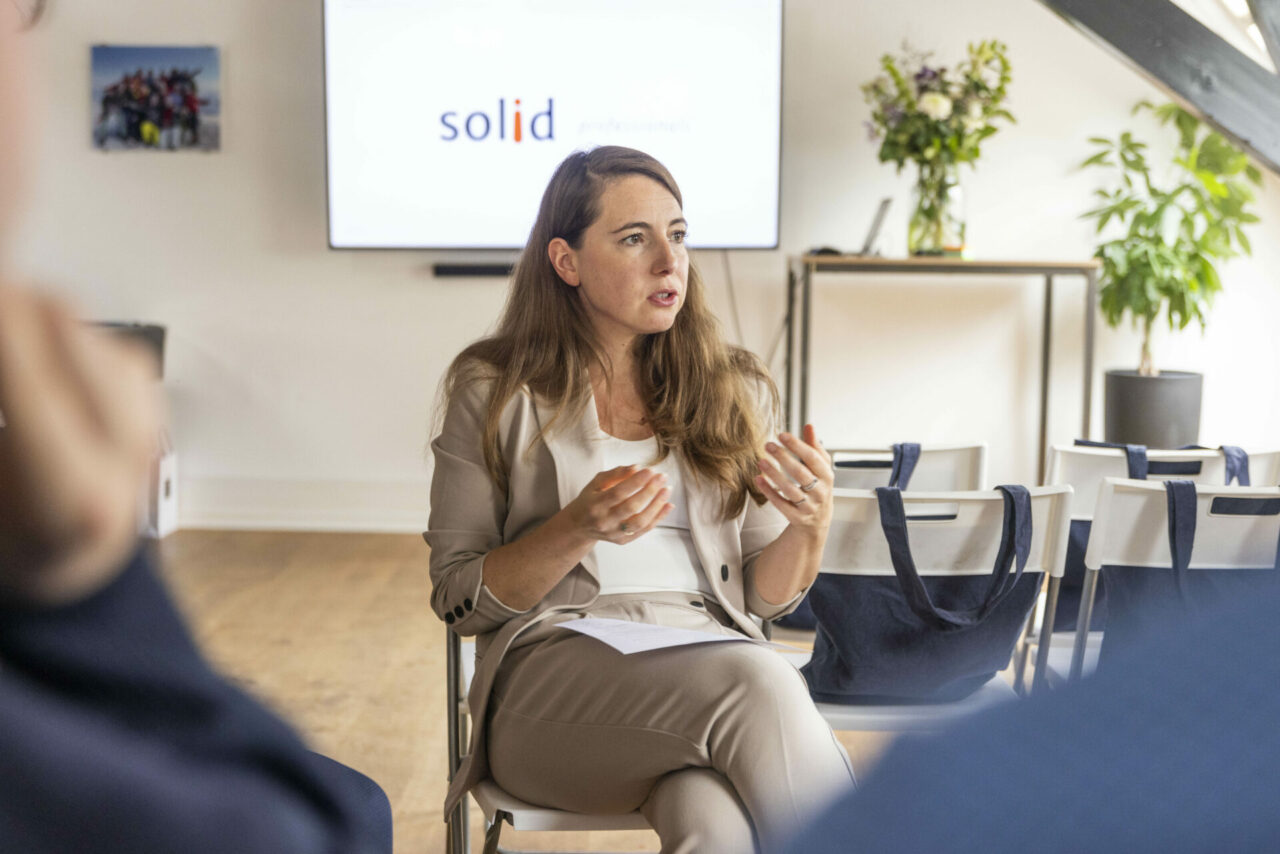 Regulatory authorities ask for detailed data
In addition to these technological developments, the credit crisis of 2007 is another reason data plays such an important role in finance. The crisis exposed the weaknesses in the regulations that financial institutions had to adhere to. For example, the solvency* of financial institutions turned out to be worse than expected in many cases. In addition, the reporting obligations needed to be more thorough to assess the continuity of financial institutions properly. This has led to changes being implemented by regulators. In Europe, the European Central Bank (ECB) supervises all major banks to ensure that the financial sector is, and remains, safe and stable. Small banks in the Netherlands are supervised by De Nederlandsche Bank (DNB). The supervisor is in close contact with the banks they work with and receives reports multiple times per year.
'Regulatory bodies asking banks for financial rapports isn't anything new,' says Sabine. 'However, nowadays, numbers alone aren't enough. Rapport must also contain the data behind the numbers. Data that shows how the numbers in a rapport came to be.' Statistic rapports have made way for a data-driven framework.
*Solvability is used to gain insights into an organisation's long-term financial health.
Today, regulators expect that financial organisations are more than capable to provide them with a detailed dataset. This way, the regulators can run their own analyses and benchmark a financial organisation to a similar one. Regulatory bodies also expect organisations to fulfil ad hoc requests, such as an OnSite-Inspection. That's why it is so important that a bank delivers a clean and complete dataset. 
According to Sabine, these changes are causing finance departments to search for new employees who are both experienced in data and the rules and regulations that come with it. 'Ever since the financial crisis of 2008, the regulatory rules and laws for banks have become even more strict. This has made the delivery of data (in the correct format) even more important than before.'
Strong communication skills
Technical skills, the ability to work with IT systems, and proficiency in handling data used to be nice-to-have skills. According to Sabine, these have now shifted to must-haves. 'You need to be able to understand IT systems and see when system errors or input errors occur.' However, tech know-how isn't the only new skill set in town. Communication skills have also become increasingly important. Sabine explains why: 'The finance department has become more integrated and involved in the rest of the organisation over the past years. With the introduction of agile work, there has been an increase in multidisciplinary teams, connecting people from all departments, including finance.
The world of Finance, Risk, Data and IT are becoming more and more interconnected with the rest of the organisation. This makes it even more important that you speak each other languages.'
Besides specific financial knowledge, it's also incredibly handy to gain a general understanding of IT, Data and Risk and to be clear in your communication. 'This will definitely help you build a career within finance,' Sabine confirms.
A word of advice for students
What should a student do to fully prepare themselves for a career in finance? Sabine says the best tip is to gain technical knowledge during your studies. By following electives in Data, IT, and Risk, for example. 'Learn how to program or build models; it'll benefit you in the long run.' says Sabine. 'The better your comprehension of the technical side of things, the easier it'll be to work for a large corporate. Classes on data and tech are always a good choice.'
'Do keep in mind that the IT you're taught during your studies may differ from what you'll run into during your career,' She continues. 'University courses are usually ahead of the curve. Banks tend not to use the latest systems and technology, exactly the systems that will be focussed on during your studies. But you can use the insights gained into modern tech to help develop a company's application landscape,' says Sabine.
Start your career in finance with a traineeship
With our Finance, Data or IT traineeship, you'll immediately start working at a bank, insurer or pension fund from day one. During your traineeship, you'll be guided by a talent manager. They'll think along with you to pinpoint opportunities and help with your personal growth plan. On top of that, you'll also receive a budget of €2,000 to spend on your own personal development. For example, you can spend this on a course to learn a programming language such as Python or Javascript. Or one that will teach you to master a specific system. In short: spend it on what you need to make your job successful!