Data engineer Andrea about her traineeship at ABN AMRO
Young professional Andrea Castrillon has been working as a data engineer at ABN AMRO bank for almost a year now, and she's loving it! With her small and international team, she is part of the regulation department. "I hadn't initially envisioned a career in banking, but it surprised me in a good way," Andrea says. In this interview she tells you all about her personal development, what it's like to work as a data engineer, and her experience as a young professional.
Passion for problem-solving
Andrea studied Environmental Engineering in Colombia, where she's originally from. After finishing her bachelor's, she completed a postgraduate program in data science and data analytics. She reminisces about her transition from a data analyst in Colombia to a data engineer at ABN AMRO. "This role offers a unique blend of technical expertise and social interaction," Andrea says. "I'm often deep into complex data sets, yet always in touch with various stakeholders. The learning curve is steep but definitely worth it."
In Colombia, Andrea was a data analyst, but she always had a passion for data engineering. "The distinction between this role and that of a data analyst lies in the emphasis on problem-solving over mere analysis. The complex problems make it demanding, but that's precisely what makes it fun for me! Witnessing the positive outcomes of our team's efforts is very rewarding."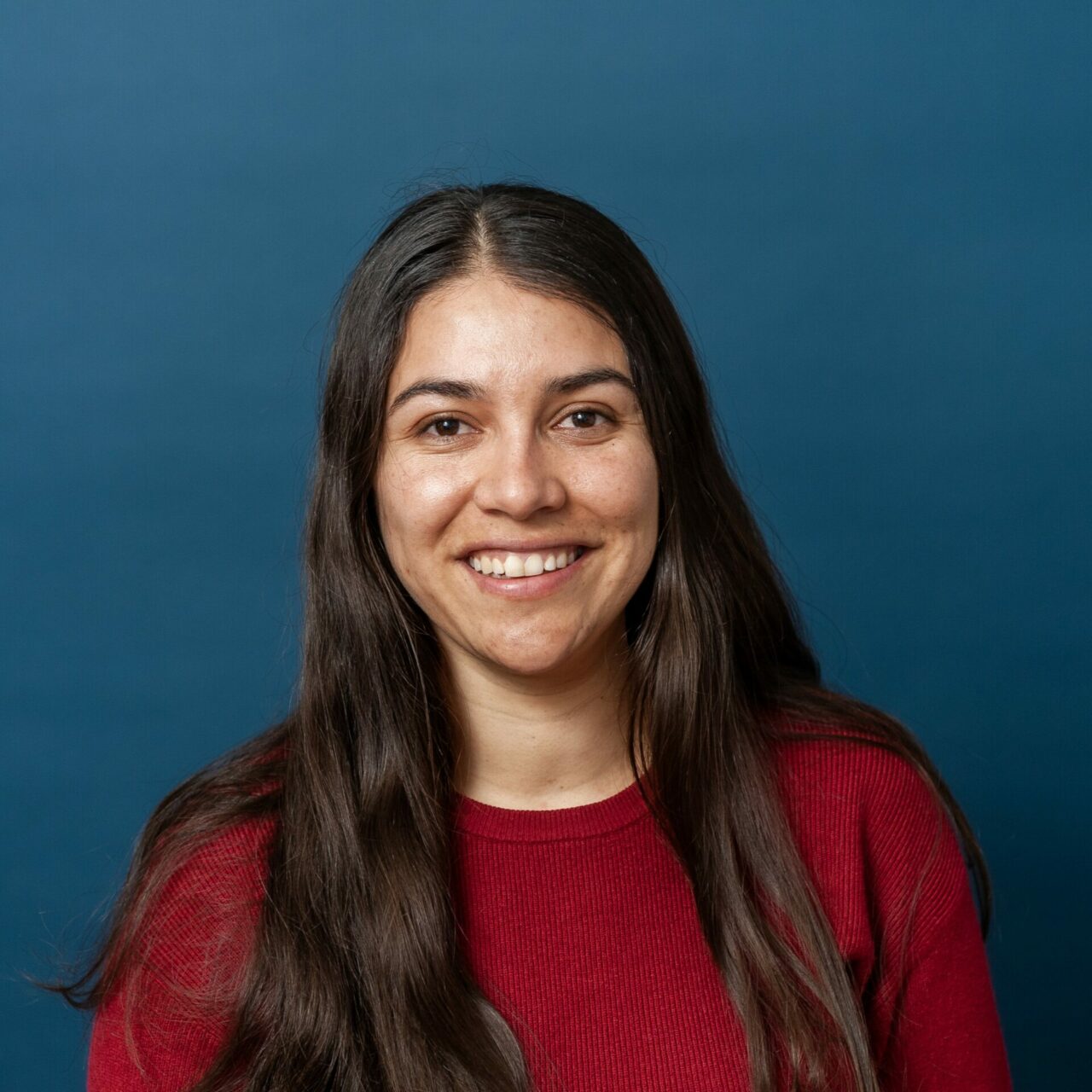 How LinkedIn opened doors
It was through LinkedIn that Andrea was spotted by recruiter Jorn. Intrigued by the concept of a traineeship with Solid Professionals, Andrea took the plunge. "The traineeship's focus on personal development truly resonated with me," she recalls. "It's not just about the job; it's about understanding yourself, identifying strengths and weaknesses, and evolving both personally and professionally."
Andrea: "I learnt a lot about my strengths and weaknesses. Not only has this benefitted my personal life, but also my career."
Guided personal growth
By joining our traineeship, you get a personal  talent manager, who helps you improve your hard- and soft skills. "My talent manager Sophie helped me a lot," says Andrea. "We talked about how to handle cultural differences for example. She gave me ideas for tackling the differences in my team at ABN AMRO. As a result, we started sharing knowledge and to communicate more. This made us more connected, now we all get along very well."
Besides having a talent manager, the young professionals have the opportunity to enrol in several personality-focused trainings. "I will never forget the mental resilience training. It had a big impact on my personal development. I learnt a lot about my strengths and weaknesses. It was a revelation, making me aware of my potential and the areas I could refine. Not only has this benefitted my personal life, but also my career."
A glimpse into Andrea's day
Andrea's day is a blend of technical challenges and problem-solving, focusing on user stories, daily stand-ups, and programming with Python, Spark, and Azure Databricks. She contributes to building data pipelines in Azure Data Factory, aiming to automate Credit Risk Stress Testing. "My work is about transforming data ingestion from various sources to automate our processes, alongside developing data validation methods and implementing continuous integration and development with Azure DevOps," Andrea explains.
This shift is crucial as it moves the team from a manual, time-intensive process to a more efficient one, a necessity due to tighter regulatory timelines. "It's not just about saving time; it's about refining our data analysis capabilities and reducing manual ingestion," she notes. "Initially, my manager would allocate tasks to me, but now I have the autonomy to create my own within our team projects. With every task we complete, new questions and projects emerge, presenting fresh challenges to explore – it's continually intriguing." 
Young professional Alexander, financial analyst at ABN AMRO, also secured the job he wanted through our traineeship. Discover his journey.
Looking ahead
"The bank is a great place to work and learn," Andrea says. "I think that for the upcoming years, I want to keep working here. In the future, I want to continue working as a data engineer. Before I heard of Solid Professionals, I hadn't initially envisioned a career in banking, but it surprised me in a good way. With the guidance of my talent manager, the training and the fun activities at Solid Professional, I feel like I am at the right place in my career."
Will you be the next data engineer?
Step right into the role of a data engineer with one of our esteemed partners and elevate your career through our traineeship.
Check out the vacancy