Mees on his work as an account manager
Working with great people, fun colleagues, and a lot of freedom. That's what makes working at Solid Professionals so enjoyable, according to Mees Goosen. He's been working as an account manager for about 2.5 years. Curious about his story? He'll tell you all about it in this interview.
The overlap between the events industry and sales
How did Mees end up at Solid Professionals? Mees: 'I was working in the events industry. It was a great time until the pandemic started. We went from having two events a month to suddenly having none. I was already looking for a new job during that period.' Through his network, Mees found his way to Solid Professionals. 'I've been working here as an account manager for 2.5 years. My job is to ensure that starters and interim professionals find projects and jobs with our clients in the financial sector. I serve as a crucial link between these two parties.' Mees enjoys the larger change processes where internal consultants and young talents come together the most. 'During these types of projects, I have to coordinate a lot and ensure that all stakeholders are aligned. That really boosts my energy.'
According to Mees, the events industry and sales have much in common. 'They both revolve around relationship management, working with people, and analysing processes. I love that I can now apply the knowledge and experience I gained in the events industry to my current role.'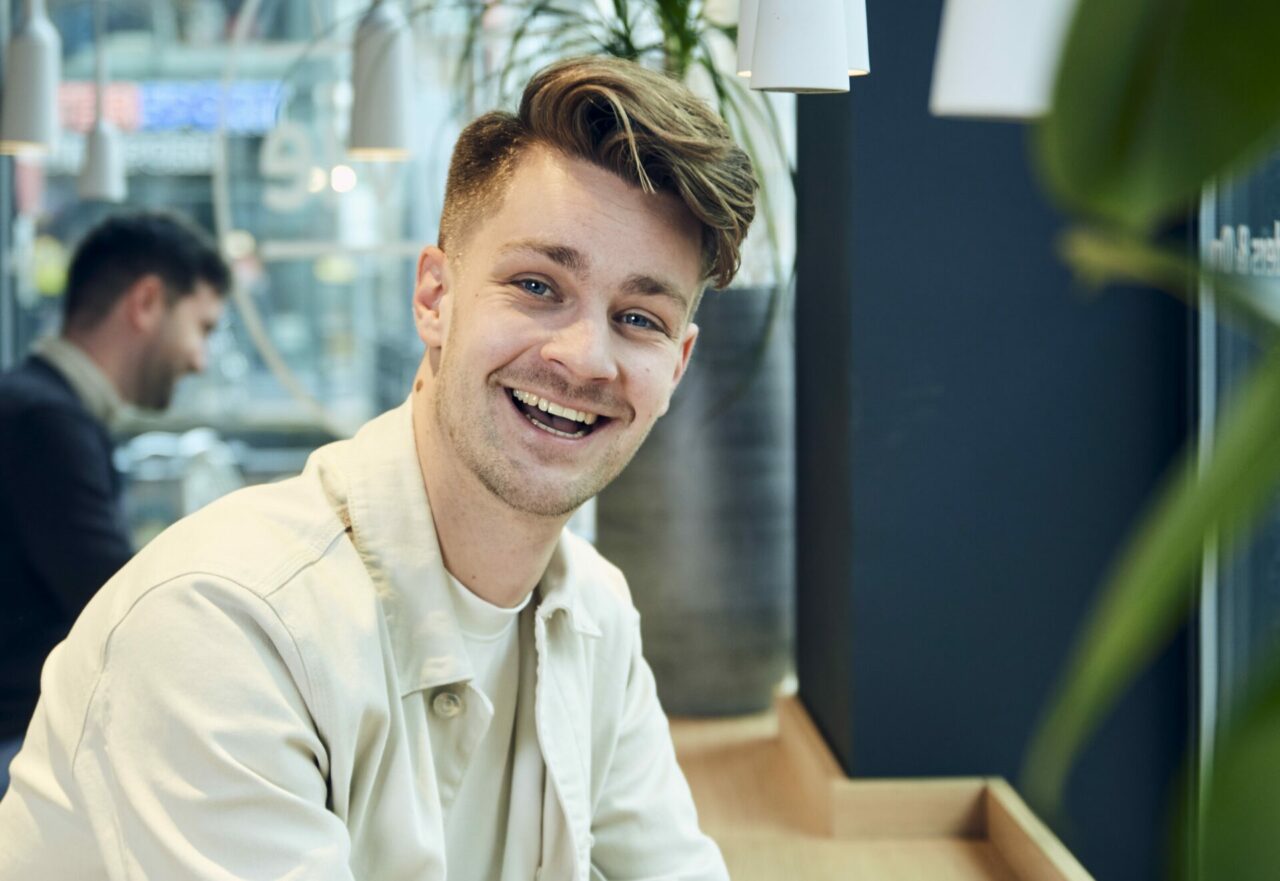 'There are ample opportunities for continuous growth - opportunities that may take five or ten years to emerge at other workplaces.'
A sales role with an emphasis on the human side
Mees enjoys working at Solid Professionals. 'I'm particularly interested in the human aspect of my role. I work with young talent who are all actively thinking about their careers. It's rewarding to connect them with our clients. I'm not selling a product; it's really about people. So, I have to consider the interests of both the starter and the client. This makes the job a little more complex and interesting to me.'
'I try to meet my clients in person as much as possible because that's how you truly build a relationship. It's quite different from just quickly checking in online. This means I'm often on the go and have the flexibility to organise my workday as I see fit. I'm glad to have this freedom. At Solid Professionals, we, as account managers, have a lot of freedom to shape how we work. I have my clients, and that's my domain. How I organise my day doesn't matter as long as I come back with good news at the end of it.'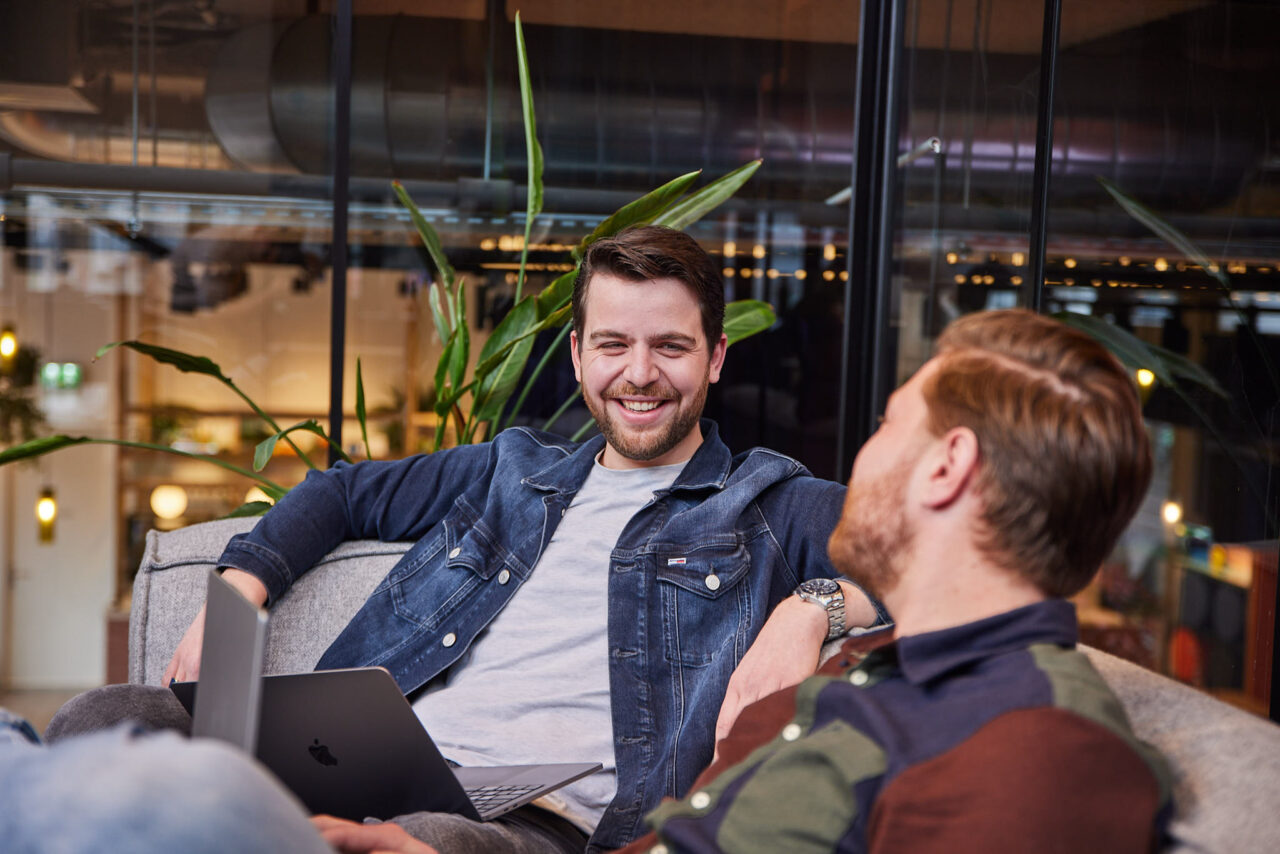 We're in this together
What's the work culture like at Solid Professionals? 'A real focus at this company is to celebrate successes together. Every year, we go on a weekend trip with all of our colleagues. The destination? That's part of the surprise! You hop on a bus and find out where you're headed along the way. During company anniversaries, we've been to places like Morocco and Malaga. This year, we stayed a little closer to home and went to Maastricht. We also have other events, like the annual Christmas dinner and multiple social gatherings. Plus, it's great to work with the management team on a day-to-day basis, and you can easily find your partners in the workplace. There's no distance at all.'
Mees appreciates the collaboration between various disciplines within the company. 'You can't do it alone; you need your colleagues to succeed. That's why the sales and recruitment teams work so well together. For me, a workday is successful when we look back and say, "We accomplished something together!" In the 2.5 years that I've been here, I've helped many people find jobs. The talents who began their careers through my guidance are now people I see as my colleagues.'
Developmental opportunities
'We don't have a specific development budget. Everything is discussed and given thought, which is great for new employees. You can be your authentic self at Solid Professionals. And if you need something for your development, you're heard and supported.'
In addition to the developmental budget, we also have a talent program. This includes various training sessions that most of our young professionals participate in. 'Also  account managers can join these training sessions. They really help you get to know the financial sector better. As an account manager, this enables you to have meaningful discussions about development in specific areas, such as Finance & Risk. This knowledge is essential to your success.'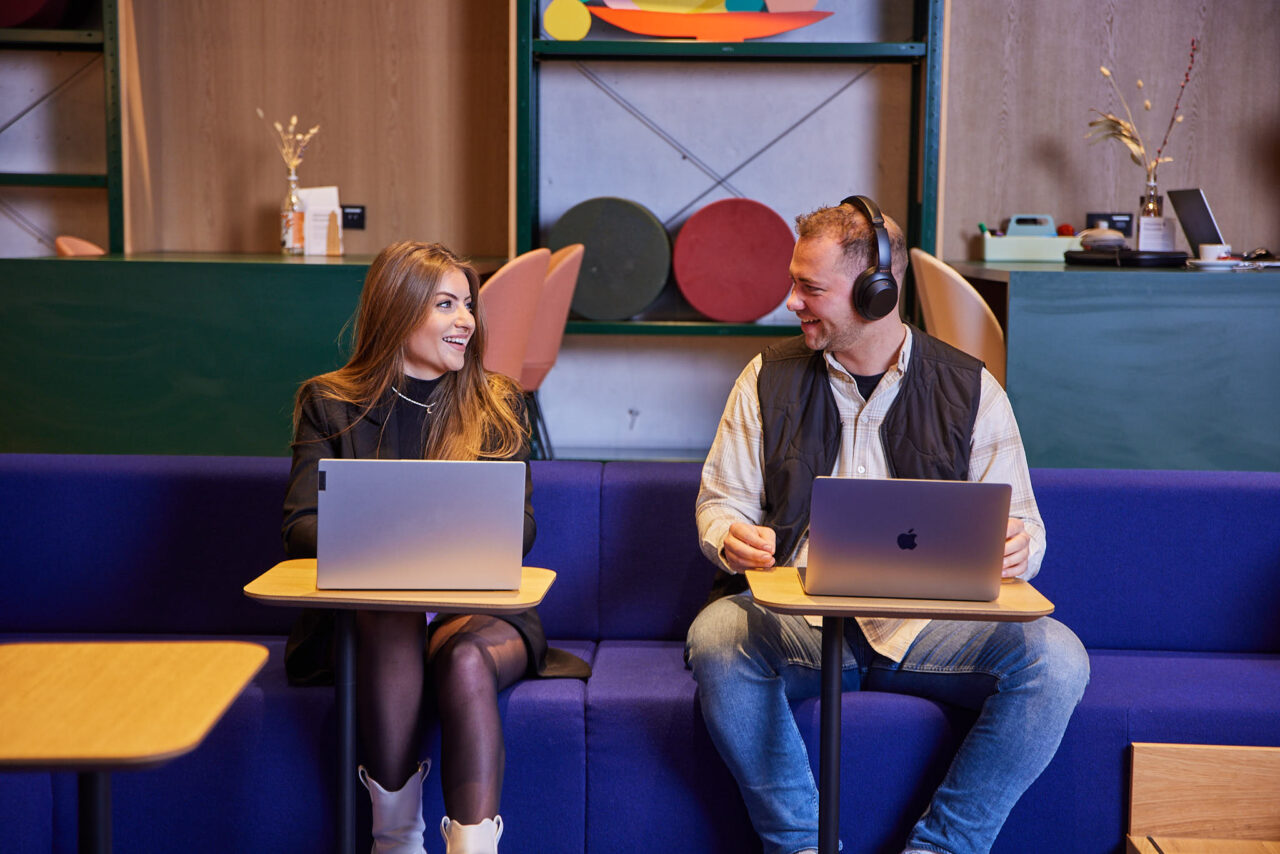 'We celebrate successes together; it's a real focal point of the company.'
Future prospects and the Future Leader Programma
'I am happy and proud of what I have achieved so far at Solid Professionals. The account I work on with my colleagues has become one of the largest. I've also established a new account. It's difficult to say where I'll be in 5 or 10 years. Maybe I'll start my own business someday. But I'm 28, so I still want to learn a lot. There are certainly plenty of opportunities!'
When it comes to learning, Solid Professionals is giving Mees a head start. 'This year, I've started the Future Leader Program. This is an annual program where, during the course of two years, you receive additional coaching in leadership and learn more about your authentic leadership style. Recently, we had a training session on how to present yourself as a leader. What makes this program interesting is that you get to see the bigger picture of the company. You're not just focused on your responsibilities and growth. We have sessions where we brainstorm about leadership challenges. We share our perspectives on certain situations and how we would approach these issues. This provides plenty of insights into how the management team deals with the company's growth.'
Will you be Mees' new colleague?
We're looking for a junior and senior account manager. Are you the new colleague we've been looking for? Our recruiter, Klodin, would love to have a chat with you!
Check out our vacancies