Data
IT
Traineeship
Junior
€3,629 p/m
Randstad
Traineeship Data
Do you (almost) have your university degree and are you an expert in data analysis and everything else that has to do with data? Then the Traineeship Data is the start of a glorious career in the financial sector for you.
What you will be doing
Finance and data are inextricably linked: without data there would be no banks and insurance. That makes this a fascinating and relevant field.
As a young professional you will work for a leading financial organization. You structure data to get more and better insights from it, you program and make predictive models. You maintain contact with a dynamic network of stakeholders. The exact details of your traineeship depend on the job you aspire to.
For example, do you already see yourself in one of these positions?

Data analyst;
Data steward;
Data scientist;
Data engineer.
We are looking for
Who are we looking for:
You are a real number cruncher.
You are eager to learn and driven to get the best out of yourself.
You have (almost) a university degree in Data Science, Artificial Intelligence, Business Analytics, Business Informatics, Mathematics or Physics.
Residing in the Netherlands.
What our traineeship brings to you
Accelerate your development
Get ready to grow. With a jam-packed schedule, you'll take huge strides in developing knowledge and skills. Plus, you'll get a personal budget to spend on specialised training and courses.
A personal talent manager
During your traineeship, you'll be guided by your very own talent manager. By giving you their full focus and personalised advice, you'll learn a lot about your qualities and how you can unlock your full potential. But it doesn't stop there; you'll also find out what your blind spots are and how you deal with pitfalls.
Be a part of a diverse group of young professionals
You're not in this alone. Share your experiences and knowledge with young professionals from all kinds of backgrounds in both a professional and personal environment. You'll see that by the end of your traineeship, you'll have built strong personal and professional relationships with this group of people.
What's in it for you
A gross salary of minimum €3,629.53 per month based on 40 hours (including vacation allowance and a 13th month pay).
25 annual leave days (based on 40 hours).
Travel reimbursement.
Personal training budget of €2,000 on an annual basis. Free to be spent however you see fit.
A wide selection of courses focused on topics such as Java, Python, R and SQL.
Soft skill training aimed at personal leadership.
Start when it suits you.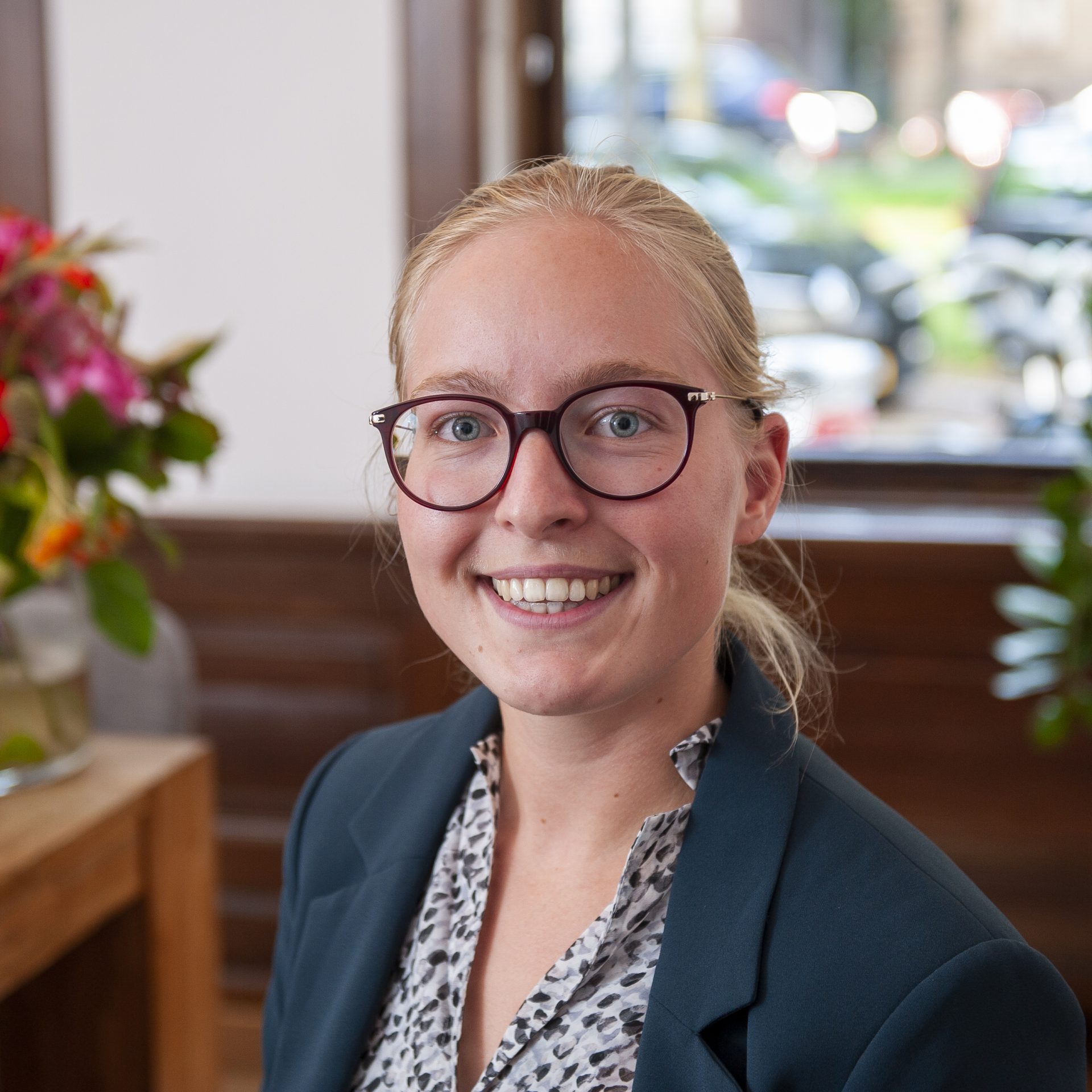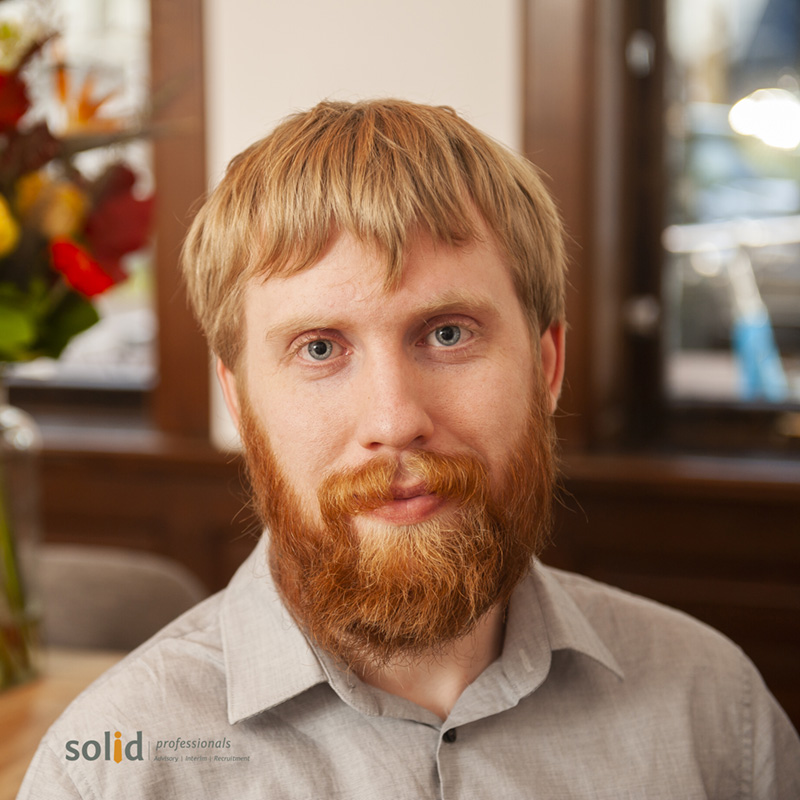 Where will you be working
As a Data trainee you will immediately start working at a leading bank or insurer. Such as ING, Tikkie and Nationale Nederlanden. Which organization that will be depends on your field of study, skills and of course your wishes and ambition. You participate in a multidisciplinary team, with which you work on a variety of projects.
After 1 or 2 years, your traineeship has ended and it is the intention that you will be employed.
Not your average employer
During your traineeship, you're employed by Solid Professionals. And let us tell you, we're not your average employer. We are convinced organisations are built by the people who work for them, which leads us to believe that we need to help our employees achieve their full potential.
Your development and happiness at work are our priority. We aim to be your source of information and knowledge and hope to be someone you can truly rely on. To stay connected with one another, we organise lunches, drinks, BBQs, and sports activities. We also regularly invite interesting guest speakers, so we all stay inspired. With all these fun and interesting activities, you'll get to know all of your fellow trainees and alumni who have gone through the same process as you.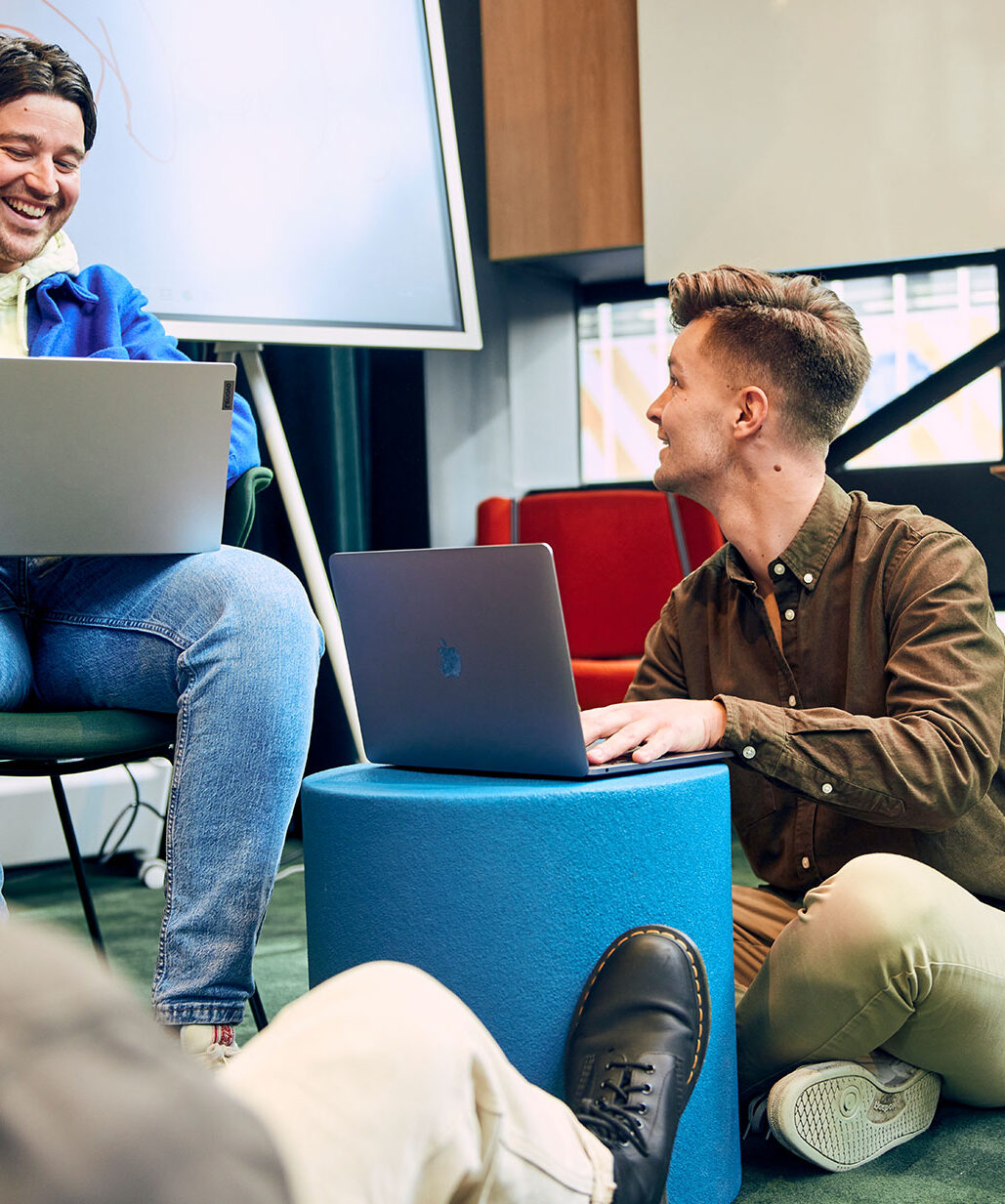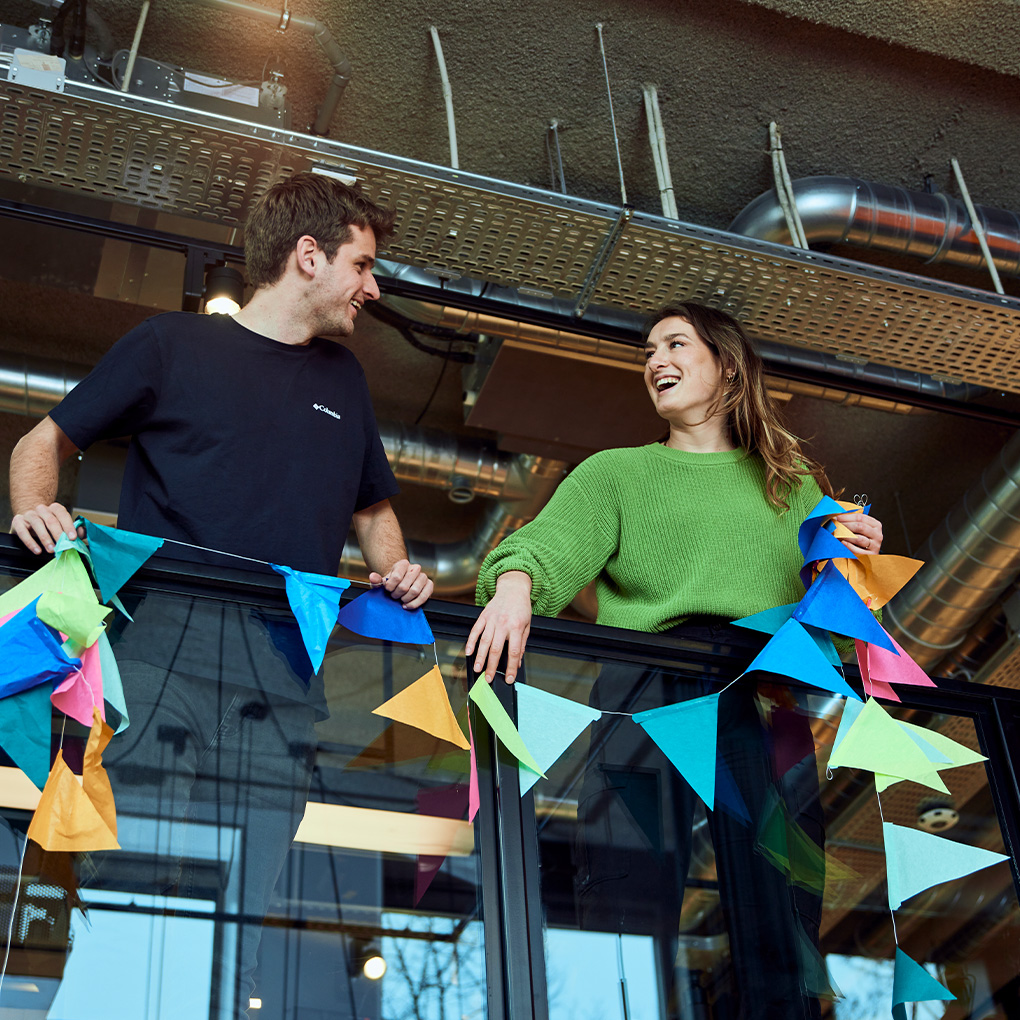 I've applied. What now?
Ready to get started? Don't hesitate and apply. We'll get in touch within two working days and schedule a meeting so we can get to know each other a little bit better. Is it a match? Then we would love to introduce you to the team or manager. Is everyone still on board? Then it's time to gear up and get started. Welcome to the team.