Discover what drives you with the Golden Circle
Talent manager Tim Vos guides and supervises recent graduates who are starting their first 'real' job in the financial sector. An important part of his work is coaching young professionals in their personal development. When doing so, he uses of Simon Sinek's Golden Circle. This theory helps starters discover what they like and where their passions lie. In this blog, you'll find out how Tim applies the model and why it's so important to figure out what gets you out of bed in the morning at the beginning of your career rather than at the end.
Simon Sinek's Golden Circle
'A lot of people and organisations excel at sharing what they're good at, like the services they offer or the products they make. However, not many people can tell you exactly how they do these things. And even fewer people can tell you why they do what they do, ' says Tim.
'That's what the Golden Circle is built upon,' Tim continues. 'The theory, created by Leadership guru Simon Sinek, consists of three circles. Starting from the centre, they represent why, how, and what. Organisations and leaders who can clearly communicate why they do what they do, greatly inspire others. According to Sinek, that's because of the sequence of communication. Most organisations start from the outside and work their way in: they start with what they do, followed by how. Inspirational organisations and leaders do the exact opposite; they communicate from the inside out. They start with why, and the how and the what flow naturally from this message.'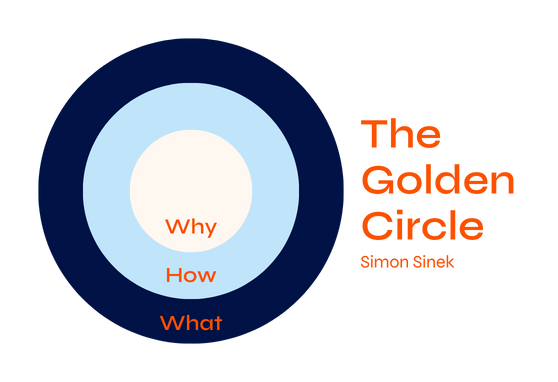 An example: Apple
Apple is a good example of the Golden Circle theory, as mentioned in one of Sinek's videos. Tim further clarifies: 'Apple started as a computer manufacturer, but nowadays, the moment Apple releases a watch; everyone is clambering to get their hands on one.'
If Apple were to communicate like most other companies, their ads would sound a little like this:
"We make great computers. They are beautifully designed and simple to use. Want to buy one?"
But Apple does things differently:
"In everything we do, we believe in challenging the status quo. We believe in thinking differently. The way we do this is by making our products beautifully designed and simple to use. We just happen to make great computers. Want to buy one?"
'You can see that they've flipped the communication sequence.' Says Tim. 'And the why, the reason why they do what they do, is clear and inspiring. That's why people love Apple products and will continue to love them – even if the products are watches instead of computers. 'People don't buy what you do; they buy why you do it.''
The why: discover what makes you happy
The Golden Circle isn't just useful in advertising; it's also a great tool to use in personal situations. What gets you out of bed in the morning? What's your intrinsic motivation? 'The theory is extremely useful, especially in my work as a talent manager. I help many young people find direction at the start of their careers. I do so by getting them to think about why they're doing the things they do, and it really does help them greatly.' Tim explains.
He notices that many young people find it difficult to talk about their plans for the future: 'Starters are usually immersed in their first job, which they probably didn't even know existed before they started it. So it's logical they aren't aware of positions that might be possible after it. It's hard to want something you don't even know exists yet.'
'You can classify your job as the what, the outer ring of the Golden Circle. The theory will help you expand your thoughts beyond your job and focus on your why: what makes you happy?' According to Tim, it helps to ask yourself why you do what you do and why that makes you happy. He says: 'Once you answer those questions. it becomes a lot easier to figure out what you want to work towards.'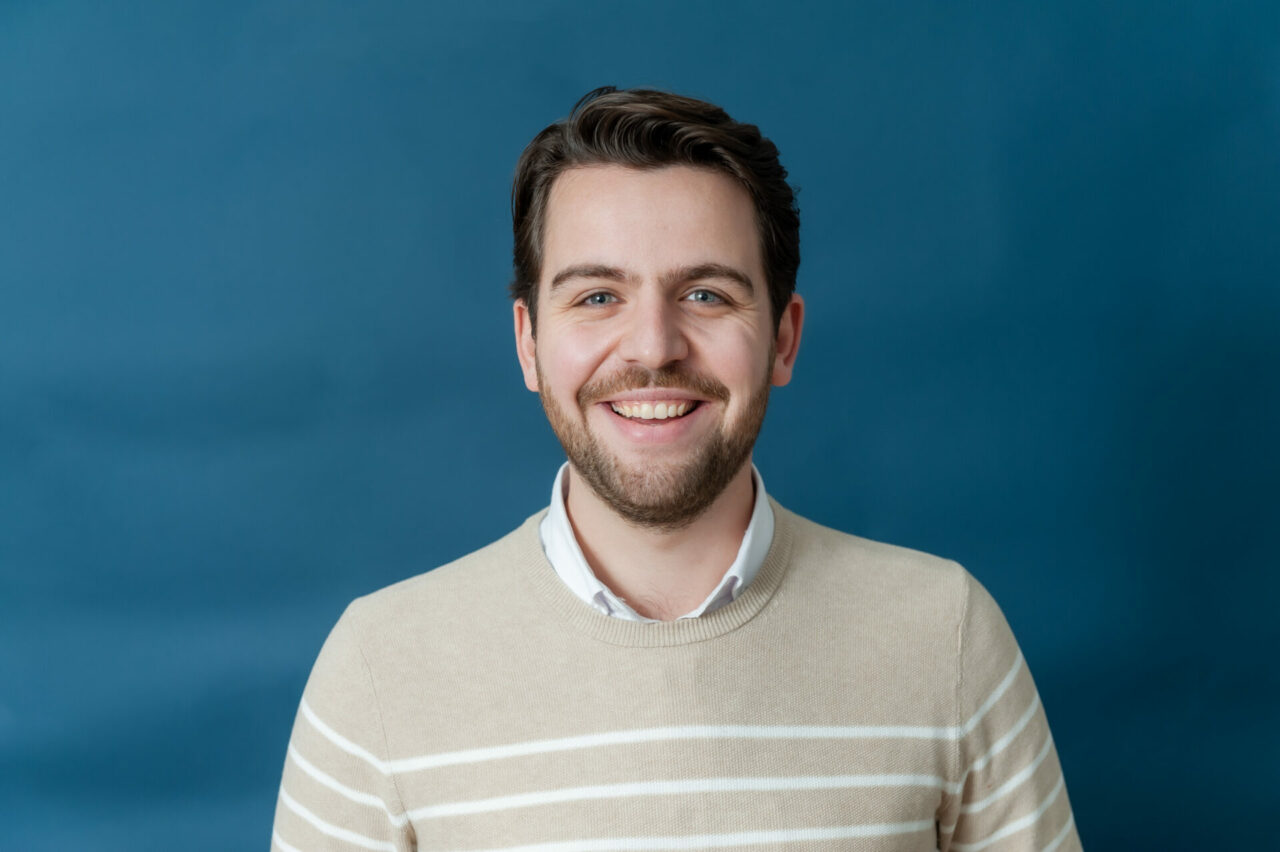 The cause of happiness as the starting point
The cause of someone's happiness. It's what Tim tries to figure out with all of the young professionals he speaks with. 'It might sound easy, but most people don't know where their happiness comes from.' Tim explains. That's why he takes it bit by bit, asking questions every step of the way. 'If I were to ask you what your dream job would be, you might not have an instant answer for me. But if I ask you to describe the last time you got home from work and thought, 'wow, that was a great day.' Or if I ask you to describe the tasks you enjoy doing at work and follow up with, 'and what exactly do you enjoy about them?' I'll be able to find out so much more. The question behind the question is where we can find the cause of happiness. And in turn, the starting point for the future of a young professional.'
Tim mentions a starter currently enrolled in a Data traineeship at Solid Professionals: 'This young professional finds it very important to be able to help people draw conclusions from complicated data sets. That takes her a step closer to finding the cause of her happiness because you can use this skill set in numerous functions. For example, she can delve into analysis: cleaning, integrating and interpreting data to find useful information, such as drawing up a report. Or she could focus more on stakeholder management and translate data for different teams within the organisation.'
Why finding your 'why' can help you when starting your career
According to Tim, something you see quite often is starters who choose the most obvious path: 'From a junior position that they are kinda okay with, they continue to grow without really thinking about it. They continue their path in the same direction to medior, senior and manager. And this can sometimes lead to them ending up in a role that isn't anywhere near to what they actually like doing.' That's why it's useful to discover what drives you, early in your career. Once you know that, you can grow towards different jobs with elements that make you happy.
In short, by mapping out your motivations:
You have a more clear direction for your future.

You won't be limited by job titles.

You can find an organisation that truly matches your

why

.

You recognise a good match way earlier in an application procedure.

You experience more happiness at work, earlier in your career.
We can help you during your search
Find the best jobs in the financial sector with Solid Professionals. Recent graduates can embark on our Finance, Risk, Data & IT traineeships. You'll get started immediately during your traineeship, working for one of our clients from day 1. On top of that, we'll also provide guidance in the shape of a talent manager like Tim, who'll help you discover what motivates you. Your talent manager will think along with you, ask critical questions and will help you develop a personal plan. Plus, you'll receive €2.000,- personal development budget, which you can use for Power BI, machine learning or stakeholder management training.