Finance
Risk
Consultancy
Medior
Senior
Utrecht
Senior finance & risk consultant
Are you an experienced finance consultant with great ideas? And are you ready for a new challenge? Join Solid Professionals and tackle various financial issues whilst also helping build up a thriving consultancy branch. Take the next step in your career as a senior consultant.
What you'll do
As a senior financial consultant, you will have an advisory role which includes guiding and helping our partners – some of the biggest players in the financial world – think banks, insurance companies, and pension funds.
During your temporary assignments, you'll help them with certain issues pertaining to Data-driven Finance & Risk. Think of solving obstacles and questions surrounding data, legislation and regulations, innovation and technology, just to name a few. Risk management, accounting, (regulatory) reporting and change projects will be the subjects you'll mostly work on. The assignments last between 6 to 9 months on average. This way, you'll stay challenged and will be able to continue to develop yourself.
But the fun doesn't stop there. In addition to this, you'll also be contributing to our consultancy branch. Within this team, junior and senior consultants work together on projects in small groups. You'll develop new propositions, organise knowledge sessions, and get involved in recruiting new colleagues.
This is what we need from you
A minimum of 2 years of experience as a consultant. Preferably in the financial sector.
Experience in accounting and reporting processes and regulation (CRD IV, IFRS).
Experience with finance and regulatory reporting in the banking system.
Experience with tooling such as Excel, Power BI, and SQL.
You're confident and have no trouble convincing people, but you aren't afraid of being vulnerable either.
You are an inspiring leader: driven and human, with humour and the ability to put things into perspective.
Not at that level of experience yet? Check out our vacancy for junior finance consultant instead.
Why work as a consultant at Solid Professionals?
Working at leading financial organisations
You will work on various assignments with well-known players in the financial sector. Each new assignment will help you grow your talent, challenge your intellect, and help you build a network - all at the same time.
Space for creativity and entrepreneurship
Can you spot an opportunity from a mile away? And is your mind filled to the brim with all kinds of great ideas? These are some of the skills that we love. At Solid Professionals, you're given the freedom to explore these ideas and opportunities. We promote creativity and entrepreneurship by allowing our employees to take ownership and explore these plans further, from concept to realisation.
A close-knit team of consultancy professionals
When working on an assignment, you are heavily involved with our partners. However, Solid Professionals will always be your home. That means you have a huge variety of projects, but you also have your regular team to fall back on and share knowledge and experiences with.
This is what you'll get
A great salary and variable bonus.
A lot of training and courses (Lean Six Sigma and Power BI, to name a few).
The opportunity to grow within the company.
A laptop and a phone.
Travel budget for public transport.
A close-knit team who won't shy away from having a drink or going out to dinner together.
As a colleague, you can also become a shareholder and get your fair share of profits.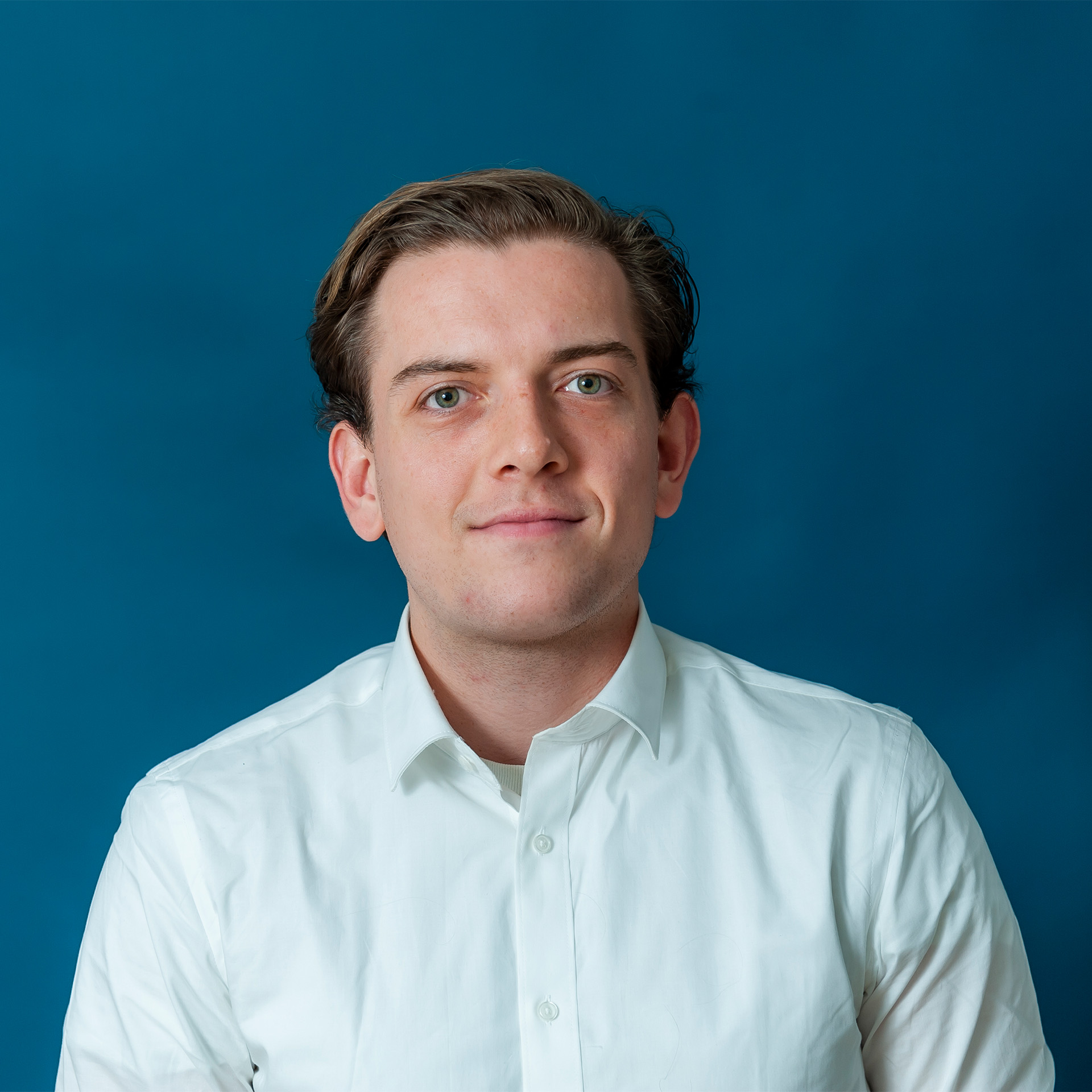 This is what's going to happen
When working as a junior finance consultant, you'll get the best of both worlds. On the one hand, you'll get a taste of the dynamics of various leading organisations in the financial sector. On the other hand, you'll have a permanent home base with the chance to build real relationships with your colleagues.
That combination makes working as a finance consultant at Solid Professionals different to any other company. You don't see each other every day, but the time we spend together is real quality time. Plus, we regularly have fun drinks, and every year we have a weekend outing with the entire team! Will we see you there next time?
Not your average employer
Solid Professionals isn't your average employer. We are convinced organisations are built by the people who work for them, which leads us to believe that we need to help our employees achieve their full potential.
Your development and happiness at work are our priority. Solid Professionals sees your creativity and ideas as opportunities and strengths.
We believe in long-term relationships based on trust, in which we work together toward durable solutions. We are involved, knowledgeable, and love to be challenged. Mistakes are part of the learning process. And, not to be forgotten, we operate from the conviction that work should make you happy.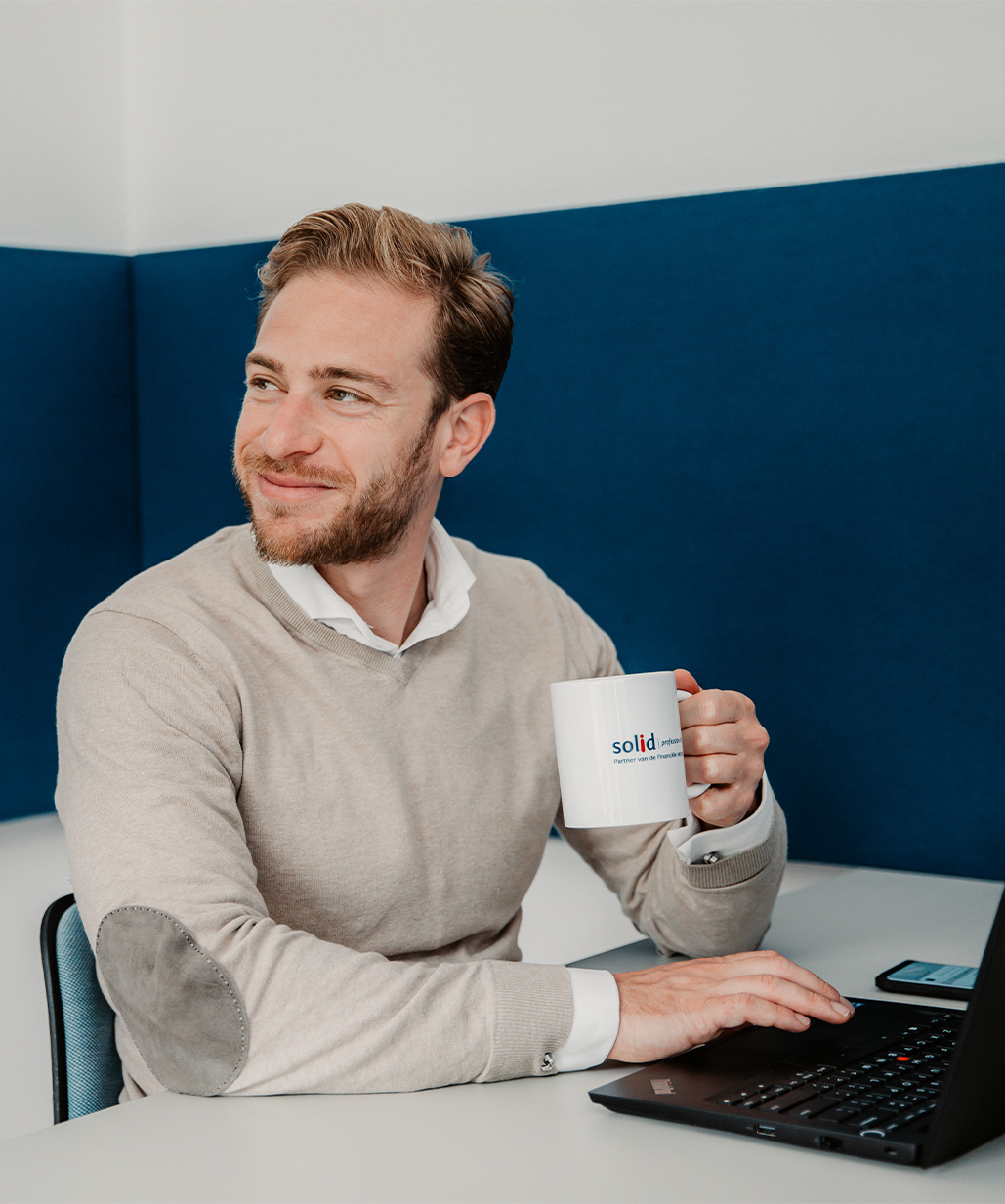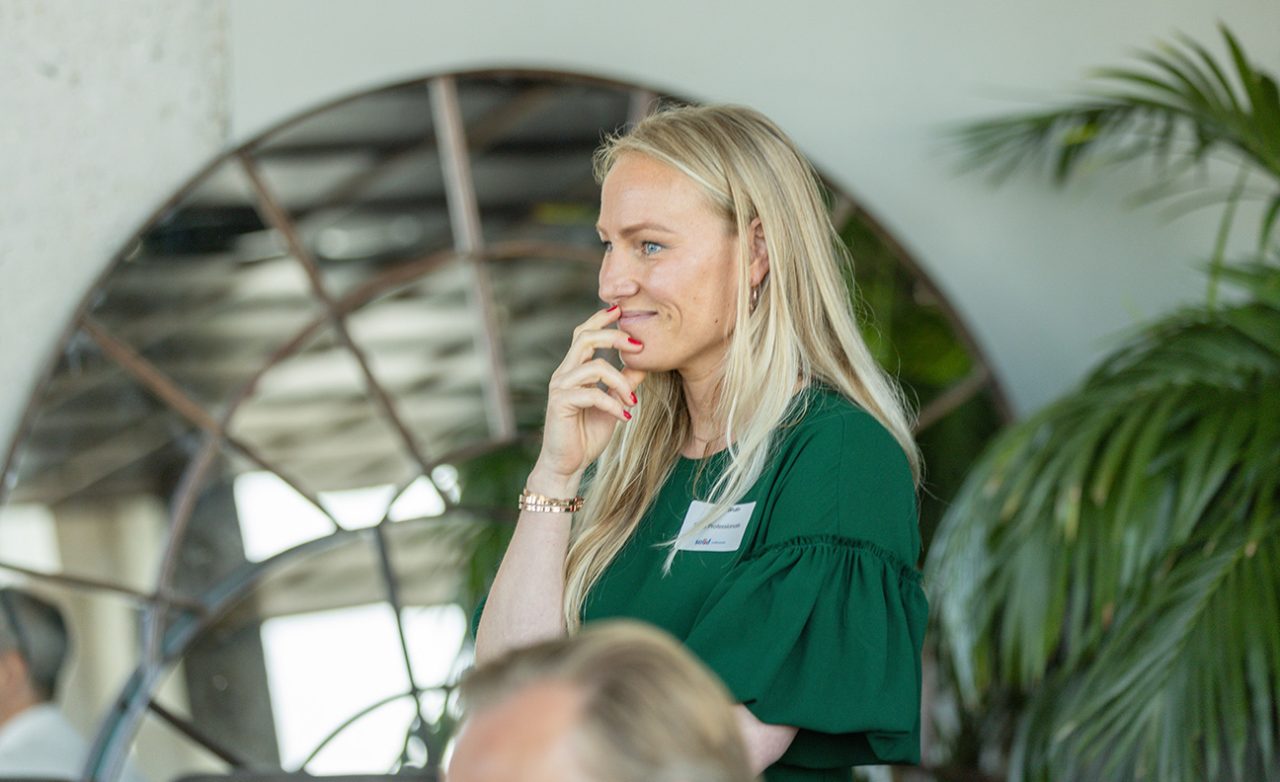 The Hup
As a subsidiary of the Hup, Solid Professionals stand for the same values. One of them is visible in the name of Hup itself, spelt with a P to further underline the importance of people. The ones we work with and the ones we work for. Multiple subsidiaries have been created by our employees with ambition and that entrepreneurial drive. In addition to Solid Professionals, The Hup is also the parent company to DNFS, Amsterdam Data Collective and the Instituut voor Vitaal Ondernemen.
You've applied - now what?
Interested in one of our vacancies? Don't wait around – it's time to apply. We'll get back to you within two working days to plan a meeting. This way, we can get to know one another better. If that goes well, we'll schedule a follow-up meeting that focuses more on the job's subject matter. Is it a match? Then it's time for you to be welcomed as a new team member.