IT
Traineeship
Junior
€3,629 p/m
Amsterdam
Low Code Java Developer
Have you completed, or are you close to completing your degree in (the direction of) Software Engineering or Computer Science? And are you interested in tackling technical issues in the banking world? Don't miss out on this chance to become the new low code engineer at a major bank in Amsterdam. Boost your career with our traineeship!
This is what you'll do
As a low code engineer, you'll dive right into a dedicated team with one of our partners. You won't just develop and maintain systems; you'll also oversee customer credit mechanisms, manage repayments, and navigate other essential processes. 
Besides this, you're also responsible for ensuring our compliance with both the Dutch Central Bank and the European Central Bank's regulations. You'll design systems and embed risk models within the IT landscape, contributing to the creation of the best banking practices.
Beyond development, you'll also immerse in the technical aspect of storytelling by collaborating with several teams and stakeholders. Your expertise in low code applications will be crucial in modernising and enhancing systems. While low code simplifies user experience, it also introduces complexities. Your challenge? Crafting efficient, tailored solutions.
This is you
You (almost) finished an university of applied sciences or university degree in Software Engineering, Computer Science or business IT & management.
Experienced with Java or similar programming languages.
You like to work together and take responsibility.
Strong in communication.
Up-to-date with technological developments.
You work accurately and structured.
Residing in the Netherlands.
What our traineeship brings to you
Accelerate your development
Get ready to grow. With a jam-packed schedule, you'll take huge strides in developing knowledge and skills. Plus, you'll get a personal budget to spend on specialised training and courses.
A personal talent manager
During your traineeship, you'll be guided by your very own talent manager. By giving you their full focus and personalised advice, you'll learn a lot about your qualities and how you can unlock your full potential. But it doesn't stop there; you'll also find out what your blind spots are and how you deal with pitfalls.
Be a part of a diverse group of young professionals
You're not in this alone. Share your experiences and knowledge with young professionals from all kinds of backgrounds in both a professional and personal environment. You'll see that by the end of your traineeship, you'll have built strong personal and professional relationships with this group of people.
The benefits
A gross salary of €3,629.53 per month based on 40 hours (including vacation allowance and a 13th-month pay).
The opportunity to develop yourself in a fast-growing environment.
25 annual leave days (based on 40 hours).
Travel reimbursement.
A wide selection of courses focused on topics such as CFA and Access.
Personal training budget of €2,000 annually. You are free to spend this based on your own professional needs and interests.
The freedom to (partially) work from home.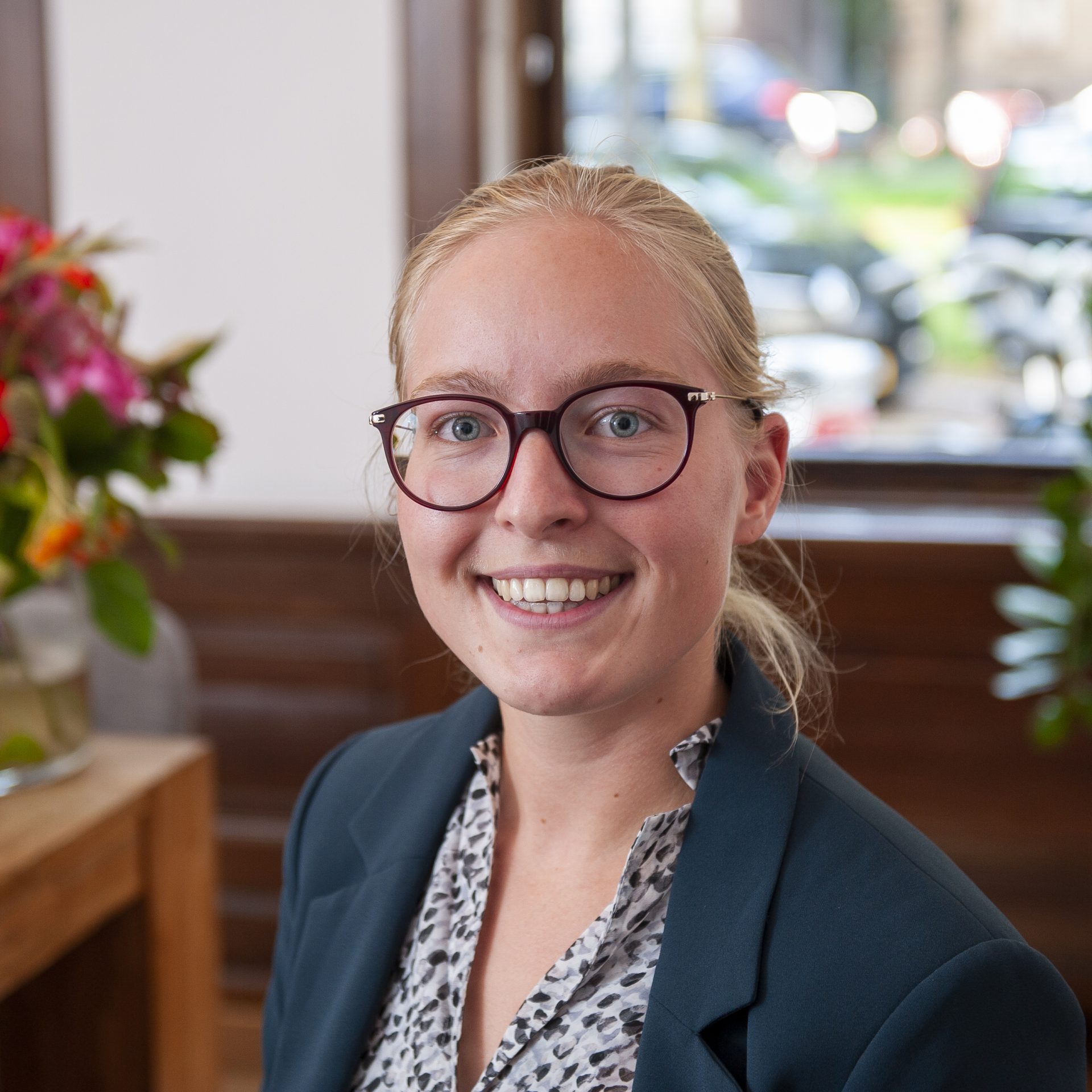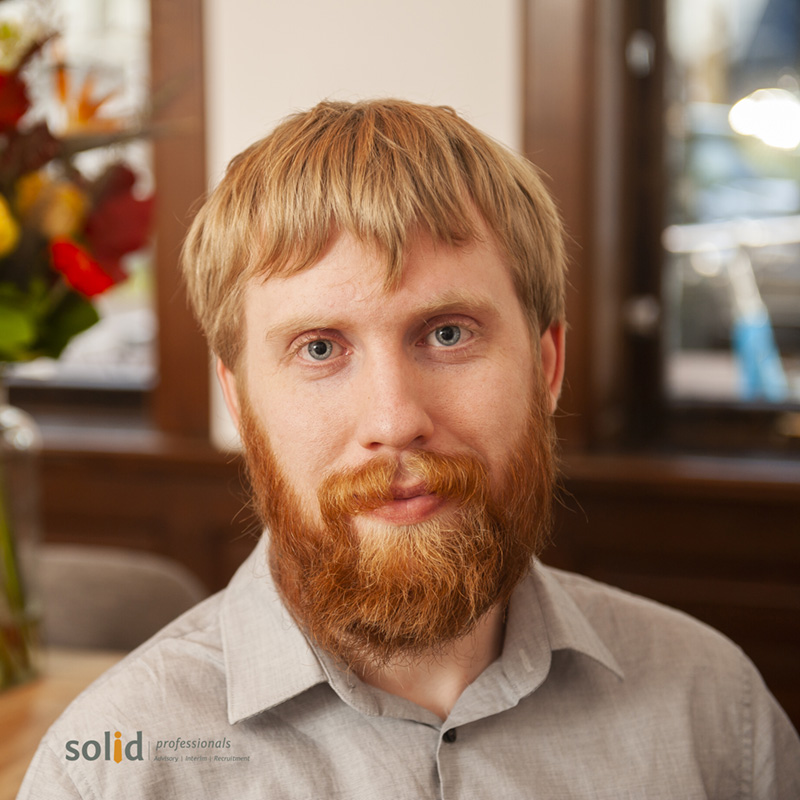 About the traineeship
When you want to develop as a starting low code engineer into a true specialist, it's important to grow in various areas. During your studies, you've already gained a lot of knowledge about IT, Java, and other technologies. Now, you are ready to apply your knowledge in practice at a company. If you own the basic skills, but are still eager to learn, this traineeship is for you!
Besides your role at the company, a talent manager from Solid Professionals will provide personal coaching. Together, you'll review your progress and address any challenges you face during your client assignment. This way, we ensure that you enjoy your work and receive support when needed.
Not your average employer
During your traineeship, you're employed by Solid Professionals. And let us tell you, we're not your average employer. We are convinced organisations are built by the people who work for them, which leads us to believe that we need to help our employees achieve their full potential.
Your development and happiness at work are our priority. We aim to be your source of information and knowledge and hope to be someone you can truly rely on. To stay connected with one another, we organise lunches, drinks, BBQs, and sports activities. We also regularly invite interesting guest speakers, so we all stay inspired. With all these fun and interesting activities, you'll get to know all of your fellow trainees and alumni who have gone through the same process as you.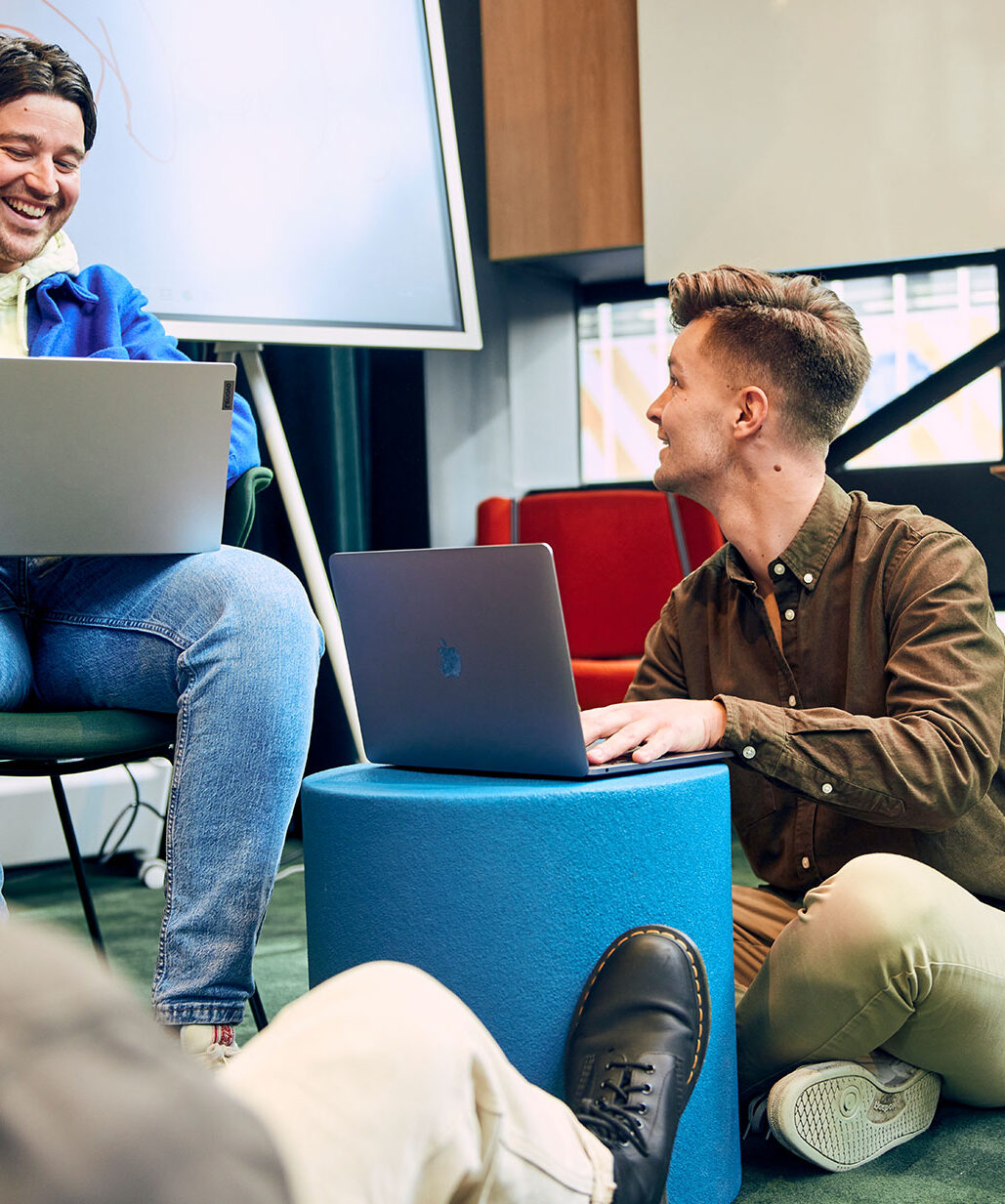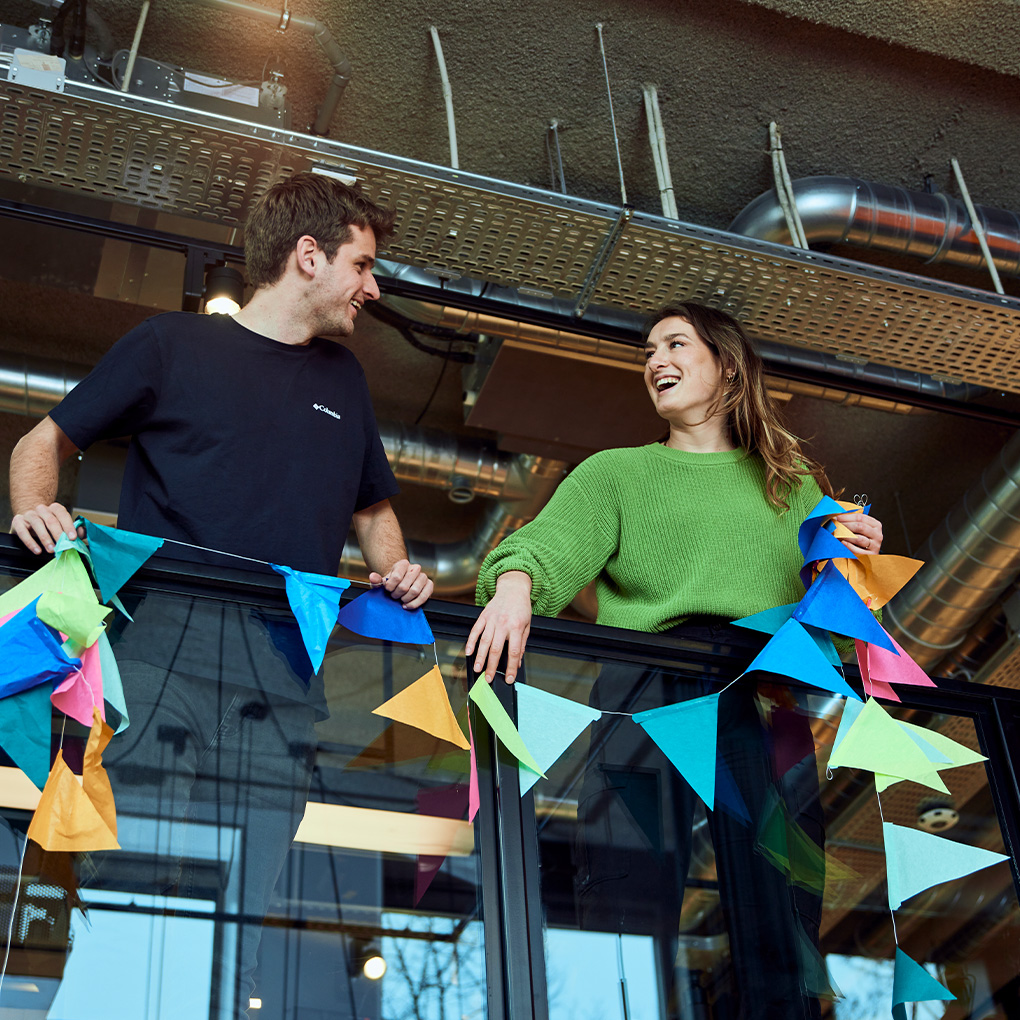 I've applied. What now?
Ready to get started? Don't hesitate and apply. We'll get in touch within two working days and schedule a meeting so we can get to know each other a little bit better. Is it a match? Then we would love to introduce you to the team or manager. Is everyone still on board? Then it's time to gear up and get started. Welcome to the team.