Data visualisation with Power BI
Is the amount of data used within your organisation steadily growing? Business Intelligence (BI) can help you tackle the load. Data visualisation with Power BI is a structured method of converting data into workable information. Our consultants support you in setting up and actively implementing the dashboards, giving you insights into the right decision and management information.
Contact us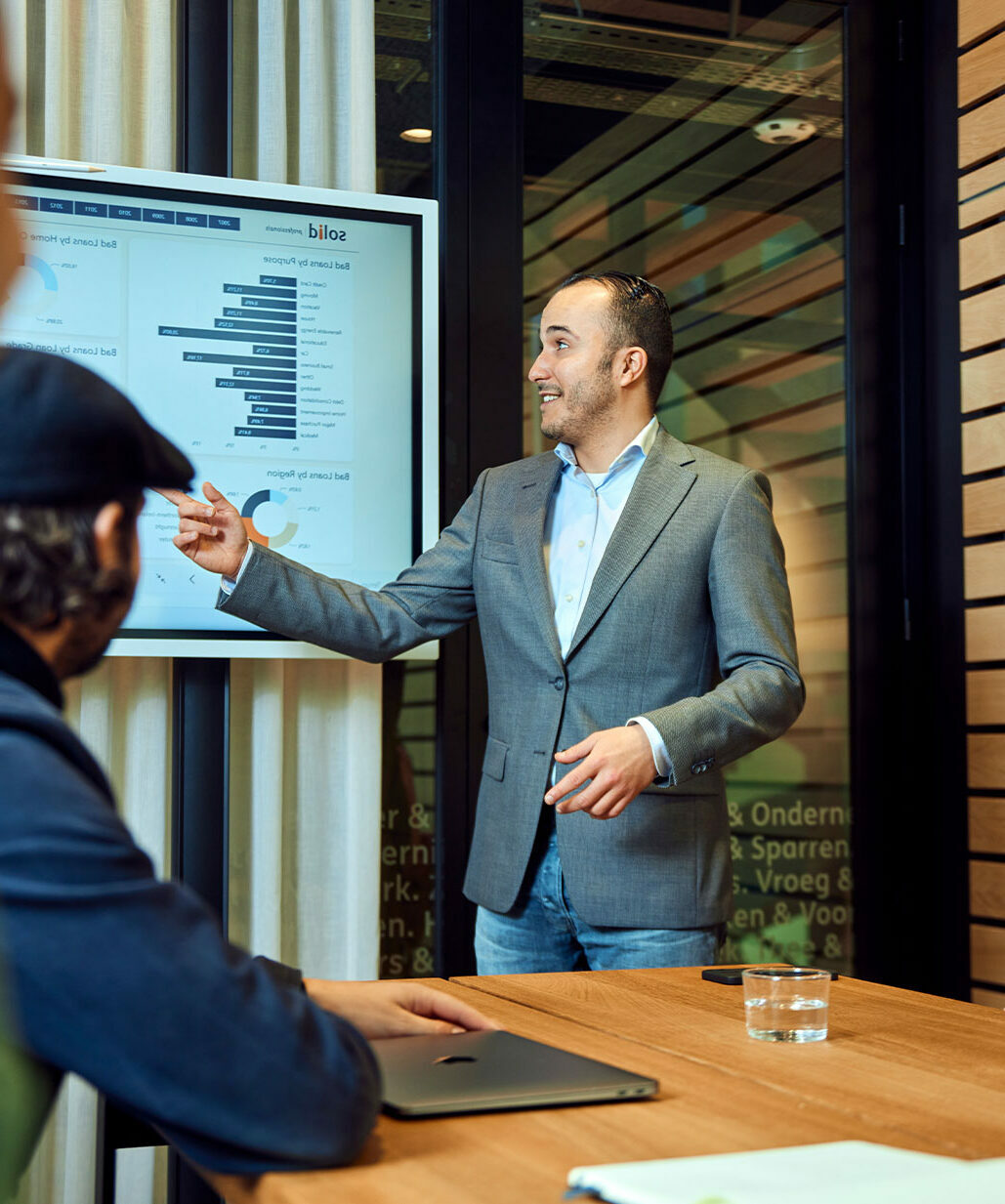 What is Power BI?
Microsoft Power BI is the most popular data visualisation tool on the market. It helps you give your data and insights visual context, making it much easier to make well-founded decisions and spot new opportunities.
Power BI finance dashboards
Data visualisation starts with raw data. With the help of Power BI finance dashboards, this raw data is modelled and presented so that drawing conclusions and making strategic choices is easy.
What you can read on the Power BI dashboards:
Annual planning;

Budgeting;

Forecasting;

Management information;

In Control Dashboards;

KPI Dashboards;

Data Quality Dashboards.